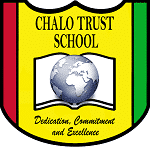 Chalo Trust School, a secondary and primary boarding school in Lusaka for both boys and girls, set in a quiet and natural environment conducive for learning and teaching and established on strong Christian values and principles to provide high quality Primary and secondary education at affordable rates, seeks qualified, experienced, sober and highly motivated staff to fill up the following vacant positions;
House Parent/English or P.E Teacher for the Secondary Girls Boarding Section
Qualifications/Expectations.
Must be female and unmarried.
Must be willing to stay within the school premises and take care of the secondary girls.
Should be a secondary school teacher of Physical Education or English.
MUST be a born again Christian.
The House Parent lives with the students so she should be expected to move in immediately.
Candidates who have any Counseling qualifications and experience will have an added advantage.
Computer literacy is a necessary qualification.
Must be ready to start work immediately.
Must be preferably older than 28 Years of age.
Candidates who meet the above criteria should send applications, together with their CVs and copies of certificates and academic qualifications to the addresses indicated below or bring them in person to Chalo Trust School located next to Hybrid Poultry Farm in Chamba Valley by 31st August, 2021.
We would prefer to receive physical copies of the application forms and candidates who submit paper based applications will be given preference over candidates who send emails.
The Principal
Chalo Trust School
P.O. Box 35241,
Lusaka