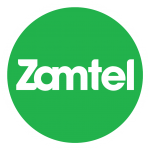 Title: Zonal Business Manager
Closing Date: 5th November, 2021
OVERALL PURPOSE
To plan and manage all the mobile sales operations in the Region in order to meet regional mobile sales targets and thus contribute to the growth of the business.
JOB SPECIFICATION
Minimum Qualifications:
Degree in Business, Engineering, Marketing or related Professional Diploma in Sales and Marketing field.
Minimum Experience :
5 Years Experience preferably in Telecoms/FMCG Industry
Key Skills:
Local Markets, including market trends. Good understanding of sales and service environment.
Login to Download
Interested candidates should submit their applications electronically via our website www.zamtel.co.zm
Applications should be sent electronically consisting of a letter and CV as a single document(PDF or word)
Applications should be saved and sent in the following format:

Job title_Name_CVnote
e.g. Senior_Network_Administrator_Bwalya_Mpundu_CVnote
Note: if you previously applied for this particular job and made a mistake in applying by sending an incorrect CV or Application and wish to change the file, simply re-upload the file and re-apply to update the previous document.