Full Time
Applications have closed.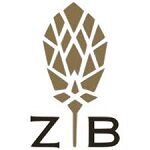 Zambian Breweries Plc
The key purpose for this role is to drive initiatives and projects with different stakeholders to deliver required synergies without compromising the quality of our products, safety of our people, and the perception of our consumers.
Roles & Responsibilities:
Responsible for country ZBB management with procurement and leads from the other functions (marketing, sales, supply, people, legal and corporate affairs)
Perform overall review of ZBB packages for Zambia at month end to understand variances across packages
Deep-dive overruns (if any) to determine if any synergies/budget is at risk
Understand reasons for savings
Prepare month end ZBB deck for presentation to Zambia FD and country director
Perform latest estimate (LE) process on a monthly basis for submission to Zone HQ
Collate risks and determine if any savings are bankable
Conduct annual ZBB business cycle and develop budget base assumptions
Combine recent performance and benchmarks with planned initiatives to build base assumptions
Develop and continuously improve model at a comprehensive level of detail
Link business KPIs expected evolution to financial targets
Drive the execution of ZBB at country level i.e. policy localization and revision, initiatives tracking, tracking monitoring responsibilities, etc.
Responsible for the overall delivery of country budget initiatives with FD and package owners
Identify and develop best practice in expenses management
Qualifications & Experience:
Degree in Business Administration, Engineering or Economics
CA, CIMA or MBA strongly preferred
3 – 4 years experience in business environment and experience managing people
Business processes knowledge including strategy and finance strongly preferred
Proficient in understanding accounting and financial statements
Excellent knowledge of Microsoft Office suite, Syspro , Cognos Reportnet, SAP and Capital IQ experience a plus
Fluent in English
Excellent leadership, interpersonal and influencing skills
Capability to constructively interact with and challenge senior colleagues
Change management skills to support significant process changes that affect a major portion of the organization
Effective communication skills with all levels in the organization (Business Unit and Zone Levels)
Additional Information:
AB InBev is an equal opportunity employer and all appointments will be made in-line with AB InBev employment equity plan and talent requirements. We are a company that promotes gender equality. Internal applicants require line manager approval. Please note that only short-listed applicants will be contacted.
The advert has minimum requirements listed. Management reserves the right to use additional/relevant information as criteria for short-listing. Interested candidates who meet the above specifications may apply no later than 08 June 2022.
Band: VII-A