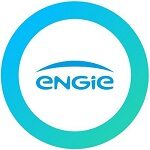 Job Title: Zambia Technical Team Officer
Department : Operations
Reporting To: Technical Team Lead
Location: Lusaka, Zambia
About

ENGIE

Energy Access
ENGIE Energy Access is a leading Pay-As-You-Go (PAYGo) and mini-grids solutions provider in Africa, with a mission to deliver affordable, reliable and sustainable energy solutions and life-changing services with exceptional customer experience. The company is a result of the integration of Fenix International, ENGIE Mobisol and ENGIE PowerCorner; and develops innovative, off-grid solar solutions for homes, public services and businesses, enabling customers and distribution partners access to clean, affordable energy. The PAYGo solar home systems are financed through affordable installments from $0.14 per day and the mini-grids foster economic development by enabling electrical productive use and triggering business opportunities for entrepreneurs in rural communities.
With over 1,700 employees, operations in nine countries across Africa (Benin, Cote d'Ivoire, Kenya, Mozambique, Nigeria, Rwanda, Tanzania, Uganda and Zambia), over 1 million customers and more than 5 million lives impacted so far, ENGIE Energy Access aims to remain a leading clean energy company, serving millions of customers across Africa by 2025.
Job Purpose/Mission
The Technical Team Officer will report directly to the Technical Team Lead and be an integral part of the Operations team. The primary responsibilities will be to assist with the refurbishment of EEA products
Product Refurbishment: Technical repair and refurbishment of EEA products:
Sort and track all items which are returned from the field as swaps, Voluntary Returns, or repossessions and which are awaiting refurbishment, as required by Supervisor and Team Lead;
Work diligently to meet monthly refurbishment targets as set by Supervisor and Team Lead;
Speak up regarding challenges and tools required to be successful in your role; and
Other tasks as required by Team Lead, Supervisor or management.
Knowledge and skills
Experience:
Self-motivated and ability to work in teams and independently
Strong written and verbal communications skills (English)
Attention to detail
Professional work ethic and demeanor
Qualifications:
Tertiary Education Required (University Degree or Diploma)
Language(s):
Technology:
Computer skills – basic proficiency with email programs and in Excel, Google Sheets, etc.
ENGIE is an equal opportunity employer, promoting diversity and committed to creating an inclusive environment for all. All applications are screened based on business needs, job requirements and individual qualifications, without any regard to origin, age, name, sexual identity, orientation or preference, religion, marital status, health, disability, political opinions, union involvement or citizenship. Our differences are our strengths!