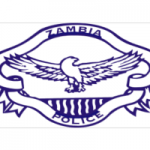 Zambia Police Service
The Zambia Police Service is inviting suitably qualified candidates to join the Service as Constables. Application letters to be submitted to Zambia Police provincial headquarters starting from Monday, 1st March 2021 to Monday 8th March 2021 at 18:00 hours as follows: (1) Lusaka Province (Lusaka Central Police). (ii) Copperbelt Province (Ndola). (iii) Central Province (Kabwe), (iv) Southern Province (Choma), (v) Western Province (Mongu), (vi) Northern Province (Kasama). (vii) Luapula Province (Mansa), (viii)Eastern Province (Chipata) (ix) North-Western Province (Solwezi) and (x) Muchinga Province (Chinsali).
In view of the COVID-19 pandemic, applicants are advised to send their applications through Zambia Postal Services via Express Mail Service (EMS) in their respective provinces to avoid congestion at provincial recruitment centres. Therefore, successful candidates to attend Interviews in person will strictly be required to observe COVID-19 health guidelines to avoid the spread of the virus.
Qualifications
Interested Applicants must be:
A Zambian citizen;
Between 18 and 30 years of age;
Holder of a full Grade 12 School Certificate with five (5) "O"levels with at least a credit in English language, Mathematics and any Science subject.
Physically and mentally fit for service in the Zambia Police Service.
Single, of good character and with no criminal record; and
Ready to undergo a full Medical Examination.
Applicants with extra qualifications in the following fields will have an added advantage: Building & Construction (Brick Laying), Plumbing, Carpentry and Joinery, Electrical, Painting, Metal Fabrication (Welding) and Auto Mechanics.
NB: Applicants will be required to submit a handwritten application and attach certified copies of:
National Registration Card (NRC)
Academic Certificate(s) or Statement of Results for those who recently completed their grade twelve (12)
Ensure that the postal and residential addresses are clearly indicated;
Ensure to provide the active mobile phone number(s) for ease of contact.
Only Suitably Qualified candidates need to apply. Note that during the period of submission, Zambia Police Headquarters will not be receiving application letters.