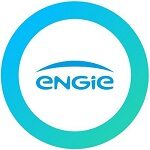 Zambia Financial Accountant – Reporting
at ENGIE Energy Access
Lusaka, Zambia
Job Title: Zambia Financial Accountant – Reporting
Department: Finance
Reporting Line: Zambia Accounting Manager – Reporting
Location: Lusaka, Zambia
About ENGIE Energy Access
ENGIE Energy Access is one of the leading Pay-As-You-Go (PAYGo) and mini-grids solutions provider in Africa, with a mission to deliver affordable, reliable and sustainable energy solutions and life-changing services with exceptional customer experience. The company is a result of the integration of Fenix International, ENGIE Mobisol and ENGIE PowerCorner; and develops innovative, off-grid solar solutions for homes, public services and businesses, enabling customers and distribution partners access to clean, affordable energy. The PAYGo solar home systems are financed through affordable instalments from $0.19 per day and the mini grids foster economic development by enabling electrical productive use and triggering business opportunities for entrepreneurs in rural communities. With over 1,700 employees, operations in 9 countries across Africa (Benin, Cote d'Ivoire, Kenya, Mozambique, Nigeria, Rwanda, Tanzania, Uganda and Zambia), over 1.2 million customers and more than 6 million lives impacted so far, ENGIE Energy Access aims to remain the leading clean energy company, serving millions of customers across Africa by 2025.
Job Purpose/Mission
The Financial Accountant -Reporting , will work as part of the Finance team and will play a key role in the Financial Reporting  of the company.  The incumbent will report directly to the Accounting Manager Reporting and will work closely with other Engie Energy Access departments to ensure Finance departmental  level goals are met.
Responsibilities
Assisting in preparation of monthly profit and loss, and balance sheet reports.
Inventory posting (i.e., landed cost and production) and reporting by the 2nd working day)
Accounts Receivables Postings (by 2nd working day)
Revenue Postings (by 2nd working day)
Recording financial transactions by posting applicable/assigned journal entries (during the month and by 1st working day)
Reconcile assigned balances sheet accounts by 10th working day.
Must work closely with Operations team to review stock count sheets and reconcile to SAP.
Must participate in stock count monthly or quarterly.
Prepares monthly statements by collecting data; analyzing and investigating variances; summarizing data, information, and trends.
Must develop good understanding of revenue and be able to analyze and identify and discrepancies in revenue reports.
Creating Key Performance Indicator reports for selective accounts
Assisting with the preparation of monthly, year-end and statutory accounts
Responding to financial inquiries by gathering and interpreting data
Examining financial records to check for accuracy.
Managing and training staff when necessary
Providing financial information to management by compiling and presenting reports, budgets, business plans and financial statements (including monthly and annual reports)
Auditing financial information
Managing financial systems and assisting with preparation of budgets
Maintaining accounting controls by assisting Accounting Manager Reporting in designing and implementing policies and procedures
Provides financial advice by studying operational issues; applying financial principles and practices; developing recommendations.
Must work towards becoming a SAP expert and assist in training team when necessary
Accomplishes Finance and Engie Energy Access mission by completing assigned tasks as needed
Knowledge and skills
Experience:
Minimum of one to two years post qualification experience
Must have worked with an Accounting Package, SAP will be an added advantage
Must be a registered member of ZICA,
Team Player
Must be ZICA, ACCA or CIMA part-qualified
Good communication skills
Leadership Skills.
Good organizational and time management skills with a problem-solving attitude.
A proven ability to deliver under pressure
We thank all applicants for their interest, however due to the large volume of applications we receive, only shortlisted candidates will be contacted.  
ENGIE is an equal opportunity employer, promoting diversity and committed to creating an inclusive environment for all. All applications are screened based on business needs, job requirements and individual qualifications, without any regard to origin, age, name, sexual identity, orientation or preference, religion, marital status, health, disability, political opinions, union involvement or citizenship. Our differences are our strengths!