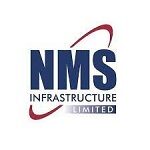 Background
NMS Infrastructure of the UK has been contracted by the Ministry of Health in Zambia to design, construct and equip five 80-bed District Hospitals and 115 Health Centres
Job Title: Equipment Support Services Manager
NMSI – Zambia Ltd seeks an experienced and proven Equipment Support Services Manager (ESSM) to take on the role of Equipment Management for several programmes in Zambia.
Reporting to: NMSI Infrastructure Installation, Commissioning, Maintenance and Training Manager
Based at: Lusaka.
Qualifications & Experience
Preferable a Master's degree in Biomedical engineering or related subject; but candidates with a Bachelor's degree are encouraged to apply.
Minimum 10 years of experience in Hospital setting.
Excellent communication skills.
Thorough knowledge of Computerised Maintenance Management System and safety standards is essential.
International experienced – proven ability to work within an international and local team of professionals.
Have a Zambian driving licence (over 4 years).
Position and Responsibilities
Coordinate Installation, Commissioning, Maintenance and Training (ICMT) within the in-house and OEM local agents.
Liaise with the construction team to prepare Installation, Commissioning and Training (ICT) timelines and schedule of teams.
Liaise with Logistic team for delivery of the Equipment to site.
Prepare Call Forward list for Equipment to sites.
Liaise with Provincial and District MOH Directors to prepare staff for Equipment End User Training (EEUT) at each site or centrally where possible.
To make sure Equipment are signed over to the MOH before the EEUT training.
Liaise with the Provincial Principal Biomedical Engineers for the for signing off the Equipment to the MOH before the EEUT training.
Consolidate all the signed document from every site and prepare reports.
Ensuring departmental policies and procedures are followed.
Managing other projects as assigned.
Managing departmental productivity and performance improvement initiatives.
Assistance in the management of the computerized maintenance management system.
Representing Installation, Commissioning, Maintenance and Training (ICM&T) at meetings as assigned.
Instructing hospital personnel on safe and proper operation and maintenance of hospital Equipment.
Supervision of departmental staff.
Any other duty which will be assigned by the ICM&T Manager and Senior Management.
Skills required.
The successful applicant will: –
have proven and successful experience as an Equipment Support Services Manager in a hospital setting.
be an excellent and experienced team leader who believes in the value of people and who will encourage others around him.
be experienced in handling and optimising the effectiveness of a small team.
Essential Professional Skills
be literate in the use of Microsoft Office, Computerised Maintenance Management System (CMMS), security systems and many forms of communications.
be highly organised and detail oriented.
excellent communication (written/verbal), time management, organisation, and problem-solving skills;
the ability to work under pressure and deliver with accuracy to timelines.
Candidate Characteristics
The successful applicant will.
be a conscientious self-starter and problem solver.
have immense determination and stamina but also patience.
have the spirit and tenacity to represent views from both inside and outside the NMSI team in the formulation of strategy, custom and practice.
display the leadership and integrity required to promote NMSI agreed strategy as though it is his own.
be bold enough to make measured initiatives yet be capable enough to own and deliver them.
have a disposition which constantly seeks to liaise with customers, consultants, partners and other team members and draw experience from any centres of knowledge or excellence and draw lessons from mistakes in order to maximise his effectiveness and that of others.
be willing to operate in a remote and difficult environment for long periods.
MODE OF APPLICATION
Interested and suitably qualified applicants may apply, providing detailed curriculum vitae, a contact email address, telephone number and two referees, both of whom may attest to the applicant's competence.
All application should be emailed to [email protected]