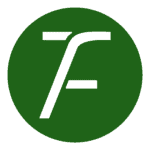 Website Zambezi Farmer
Farmers Platform
1. Responsibilities :
Represent the company at industry events, trade shows and conferences.
Be a part of our rapidly growing business
Training our customers how to use our platform
Work with the executive team, such as the marketing director or managing director, to set the marketing strategy for the business.
Researching and analyzing market trends and competitors
2. Position Requirements:
Excellent written, verbal communication and presentation skills.
Fluent in English.
Bachelor's degree in marketing or related field.
Below 25 years old.
Job location; Lusaka, Zambia
Your application should consist of a CV and full addresses and contact information.
Only candidates meeting the minimum requirements will be contacted. If you have not heard from us within one week after the closing date, kindly assume that your application was not successful.
To apply send documents to email: [email protected]