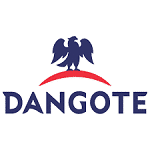 Description
The Workshop Supervisor is responsible for directing and supervising workshop operations to ensure Truck availability is achieved to meet sales target & business sustainability. Candidate must be a qualified mechanic with proven experience in working with Sino Trucks and Other Utility vehicles.
Managing a team of mechanics to ensure the entire fleet of vehicles are in a good working condition and are available for use at all times.
Planning preventative maintenance servicing of vehicles in a well-planned, organized manner to ensure vehicles are serviced and maintained to enhance their lifespan and help to ensure world class out experience.
Ensuring adequate stocks are kept in stores for efficient replacement of parts and to limit procurement delays leading to vehicles being unavailable for use.
Ensure all maintenance tasks are carried out as per OEM recommendation and company set out change out procedures.
Reporting timely and accurately on a weekly, monthly and annual basis to the Operations Manager and General Manager to ensure all reports are set up to date and demonstrate a clear grasp of the performance of the Workshop
Managing fuel levels and reorder levels to ensure vehicles always have fuel available and are ready for operations;
Provide input on an annual budget required to run the workshop and work closely with the workshop team to ensure budgets are met.
Implement clear health and safety SOP's in the workshop to help create a safe, healthy working environment.
Requirements
A minimum of (7-10) years of related experience,
A Bachelor's Degree/Diploma in Mechanical Engineering
Proven working experience in a Large Transporting Company.
Excellent understanding of logistics and Transport
Grade 12 Certificate
Proficiency in Microsoft office suits/SAP applications.
Great Communication Skills
Benefits
Medical Insurance Cover
In-House Pension Scheme
Quarterly Production Bonus
Life Assurance