Full Time
Applications have closed.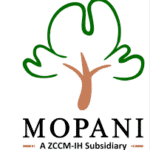 Mopani Copper Mines Plc has operations in Mufulira and Kitwe on the Copperbelt Province in Zambia. The Company's success has been as a result of its focused approach to improvement and the mutually beneficial relationship enjoyed with its stakeholders — an important sector of which is its employees.
The Company seeks the services of Winding Engine Drivers (x2).
The successful candidates will be responsible to drive alternating and direct current winding engines for the purpose of hoisting men, rock and materials to and from underground to support mining operations.
The responsibilities of this role will include the following;
Operate controls and drive Alternating and Direct Current drum winders.
Complete the logbook and sign before and after the shift in accordance with the statutory and domestic Safety Regulations.
Check and test equipment/safety devices within 2 hours of taking charge of the shift.
Receive and interpret bell signals from the Cage Tender, On-setter, Skipman, Banksman and all maintenance personnel.
Observe depth indicator, amp and volt meters and rope speed indicators when the winder is in motion.
Check constantly all control panel readings of the winder.
Follow established Safety Procedures and Practices.
Convey personnel, materials and rock to and from underground as stipulated in the Mining Regulations.
Ascertain condition of plant and report faults for rectification.
Move the winder in required direction when lowering down and hoisting up rock, materials, personnel and maintenance functionaries,
Regulate the speed when approaching destination to avoid injury to personnel and safe guard company property.
To be considered for this position, the candidate should meet the following minimum requirements:
Grade 12 certificate or equivalent
Full Certificate of Competency in Winding Engine Driving First Aid Certificate
Atleast two (02) years of work experience as a Winding Engine Driver
The successful candidate must be result oriented and have the ability to work with own initiative, Passion for accuracy and perfection in delivery , developmental oriented and paying particular attention to Company policies and objectives.
Mopani is committed to establishing a winning team and a copper and cobalt business it can be proud of. The Company operates an employment policy of "meritocracy" — aiming to employ the right people with the right skill, irrespective of race, gender or creed.
Interested, suitably qualified and experienced applicants should submit an application in either soft or hard copy not later than 21 November 2022 with contact phone numbers, detailed curriculum vitae which should be three pages or less and three contactable referees and copies of other credentials to the postal address below:
Human Resources Superintendent – Manpower
Mopani Copper Mines Plc
P O Box 22000
Kitwe
Email: [email protected]
Full confidentiality guaranteed. Please note that only short listed applicants will be responded to.