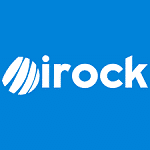 I-Rock Technologies Limited is a Zambian-owned technology services company established in 2014 that helps local businesses rethink and transform their approach to business growth and innovation through our two building blocks – The Lab and The Space.
As a Web Developer Intern you will be responsible for developing and designing front-end web architecture, ensuring the responsiveness of applications and working alongside graphic designers for web design features, among other duties.
We aim to promote a casual, fun, collaborative environment. Education and experience are less important than your ability to code, debug, and invent unique solutions.
We are busy working on a number of projects. Your work will directly impact our efforts with a rapidly growing client list and the long-term success of our company as well as the success of our clients!
Experience: PHP Developer/Web Developer
A degree/diploma in the following will be a PLUS:
Computer Science
Computer Engineering
Or related field
Self-taught is also welcome
Responsibilities
Developing front end website architecture
Designing user interactions on web pages
Developing back end website applications
Creating servers and databases for functionality
Ensuring cross-platform optimization for mobile phones
Ensuring responsiveness of applications
Working alongside graphic designers for web design features
Seeing through a project from conception to finished product
Designing and developing APIs.
Meeting both technical and consumer needs.
Staying abreast of developments in web applications and programming languages.
Desired Skills
Experience with open source content management systems (i.e. WordPress, Drupal, OpenCart, etc).
Proficiency with fundamental front end languages such as HTML, CSS, and JavaScript
Familiarity with JavaScript frameworks such as Angular JS, React, and Amber
Proficiency with server-side languages such as PHP and Python
Familiarity with database technology such as MySQL and MariaDB
Strong coding, debugging, and problem-solving skills
Strong verbal and written communication skills
Good knowledge of HTML/PHP editors like PhpStorm, Sublime Text, Visual Studio Code, Atom Notepad++, etc.
Attention to detail.
Highly motivated individual with a passion for learning new technologies
If this is up your alley, please submit your application via this link. We look forward to meeting you.
Only shortlisted candidates will be contacted
The deadline for receipt of applications is Wednesday 18th July 2021.