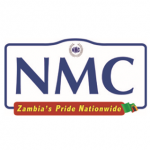 National Milling Corporation Limited
National Milling Corporation Limited, is a reputable multinational milling company specialised in the manufacturing of flour, mealie meal, stock feeds products and also trades in rice and other products wishes to engage flexible and energetic persons to fill vacant position as follows:
WAREHOUSE SUPERVISOR: LIVINGSTONE
Responsible for overseeing, planning receiving and dispatching of various manufactured products from assigned warehouse to various customers, sales depots and other retail settings ensuring to maintain up to date inventory levels. In addition shall also be required to effectively supervise staff by overseeing team performance, expediting various warehousing and dispatch processes in an efficient manner. Interested candidates should have at least five (5) years' experience, a professional qualification such as an advanced Diploma in Purchasing and Supply with an additional accounting qualification will be an added advantage, strong supervisory and leadership skills, excellent organisational skills and attention to detail and the ability to meet strict deadlines, proper inventory management including possession of strong knowledge of Microsoft excel skills.
If you are up to the challenge and possess the necessary qualifications and experience, please send your resume by email to [email protected] quoting the job title on the subject by 15 April 2021