Full Time
Applications have closed.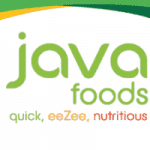 Java Foods Ltd
Java Foods is an equal opportunity employer, with a strong culture of inclusivity and ensuring gender diversity at all levels. Women are strongly encouraged to apply.
Java is looking to hire a Warehouse Manager.
JOB PURPOSE:
We are looking for an organized Warehouse Manager to supervise the receipt, dispatching, and storage of merchandise in our warehouse.
The Warehouse Manager will oversee picking, storage, receiving, dispatching, security, maintenance, sanitation, and administrative functions of the warehouse.
KEY ACCOUNTABILITIES:
Ensuring the warehouse operates at peak efficiency, with customer satisfaction being the primary goal while overseeing receiving stock, warehousing, and distribution operations.
Developing warehouse operations and systems by determining product handling and storage requirements, equipment utilization, inventory management and gate processes
Implementing and overseeing security operations
Ensuring effective and safe use of warehouse equipment.
Maintain a safe and healthy work environment by establishing, following, and enforcing standards and procedures and complying with legal regulations
Motivating and disciplining staff.
Maintaining documentation and keeping accurate records of warehouse activities
Train and manage a warehouse team to solve day-to-day operational issues and reach short- and long-term performance goal.
Assisting with deliveries where required.
DAILY AND MONTHLY RESPONSIBILITIES:
Supervise daily activities of the warehouse, including quality assurance, inventory control, space management, logistics, floor productivity, shipping, and customer service
Schedule and oversee warehouse team to meet the demands of the fulfillment center, and manage the flow and quality of work to maximize efficiency and minimize overtime
Inspect equipment, tools, and machinery regularly, and oversee general maintenance as needed
Meet regularly with warehouse leads to review, analyze, and develop actionable plans for productivity and loss prevention
Oversee and manage logistics utilized to transport products to customers and internal facilities, communicating with drivers and air partners to ensure efficient delivery of packages
SKILLS AND KNOWLEDGE
A Bachelors Degree in a related field
6+ years of warehouse management experience.
Excellent understanding of warehouse management procedures.
Proficient knowledge of inventory and inventory controls.
Valid drivers' license.
Proficient computer skills. Working in SAGE is preffered.
Outstanding communication skills, both written and verbal.
Outstanding leadership, organizational, multitasking, and problem-solving skills.
Strong people skills, should be able to supervise a small team.
Available to work extended hours and be able to work with Customer Service team and other related teams.
COMPENSATION & BENEFITS
Annual gross salary of K 300,000.00. Gratuity payment @ 25% of basic pay at completion of contract. A 13th Cheque, An annual bonus payable on meeting KPI's. NHIMA Medical (for employee and 5 dependent's) and Airtime allowance of K 200.00 per month.