Full Time
Applications have closed.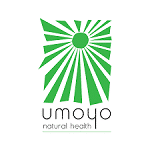 During deliveries goods must be physically inspected, counted and verified with invoice or delivery notes before being entered in system.
Examine and inspect products that are being delivered in order to ensure that all products are not damaged, have long shelf lives and have all the requirements as per company standards and regulations.
Responsible for allocating stock to respective shops as per approve order or requisitions from the shops.
Ensures inventories are accurate and control inventory levels by ensuring physical counts are conducted and reconciled with the system balance regularly.
Conduct proper checks and ensure goods received are in good condition before raising G.R.N.
Ensure the relevance and accuracy of all documentation relating to goods received and goods dispatched including labelling of all stock items
Assist in verifying stock with drivers before being dispatched on to delivery trucks.
Sort and place materials or products on racks and shelves according to organizational standards.
Responsible for the sending and receiving of stock from the warehouse and stores through the inventory management system.
Verify current inventory levels and keep records to prevent inventory gaps.
Maintains safe and clean work environment by keeping shelves and work stations neat. Organize warehouse and work area for orderliness at all times
Measure, weigh and count products or materials.
Ensure all finished products from production department are of good quality, have expiry and manufacture dates.
Record appropriate information of assigned documents.
Any waste, expiry or damaged products must be weighed or counted and recorded. The disposal of defective products must be discarded after signed approval by senior representatives from accounts and procurement department.
Monitor stock and inform supervisor when stock runs out.
Involved in the stock take of products and raw materials in warehouse.