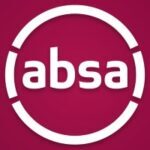 Bring your possibility to life! Define your career with us
With over 100 years of rich history and strongly positioned as a local bank with regional and international expertise, a career with our family offers the opportunity to be part of this exciting growth journey, to reset our future and shape our destiny as a proudly African group.
Job Summary
To Call Over, Verify all transactions (items), vouchers posted in LOPC, Kafue and Lusaka branches posted every previous day.
2. To Call Over cheques on Sybrin verifying the mandate on FOS.
3. To Call Over Non-Financial datasheets using reports A005,A006,A024 and standing orders on EBOX
Job Description
TECHNICAL VERIFICATION OF CHEQUES, FINANCIAL AND NON FINANCIAL WORK
OUTPUTS
Perform 100% technical verification on all inward cheques for the particular day. Paying and unpaying done on Sybrin
Identify fraudulent cheques and escalate to manager
Check that signature (s) on cheques are as per mandate on FOS/BRAINS
Ensure that security features are present on each cheque
Refer all cheques that are above your limit to the Relationship Managers
Maintain good records on Unpaid cheques as well as those that have been unpaid and referred.
Call over at least and exceed the target for financial statistics as set in PD. Call Over done by comparing vouchers against a FOS journal (F003). All vouchers must be signed by two signatories as per FTOS policy.
Call Over at least and exceed the target for Non-Financial statistics as set in PD. Call over done by comparing datasheets against the A005, A006, A024 after which the Reports must be signed off as proof.
OUTPUTS
Prepare all MI`s on time in acceptable quality as allocated by team leader and submit on time.
Set PD objectives and have a one on one PD review session with team leader as and when required.
Education
Further Education and Training Certificate (FETC): Business, Commerce and Management Studies (Required)