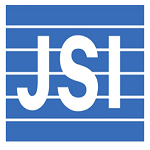 USAID DISCOVER - Health Project
JSI Research & Training Institute Limited
JOB OPPORTUNITY
USAID DISCOVER-Health project supports the Ministry of Health (MOH) in the provision of quality health services and products. The project's aim is to improve the lives of Zambians by ensuring equitable access to and use of high-quality HIV, maternal new-born and child health (MNCH), family planning and reproductive health (FP/RH) services and products at the district and community levels. The project utilizes and sustains a health model that maximizes the relative strengths of the public and private sectors to deliver health products and services that reach all beneficiaries and consumer markets.
Position Title: Voluntary Male Medical Circumcision (VMMC) Specialist – 1
Position Type: Full Time
Location: Luanshya
Reports to: Hub Manager
Duration: Five Months, up to September 2021
Job Purpose
The Voluntary Male Medical Circumcision (VMMC) Specialist provides VMMC services at the hub implementation level. He/she provides the Male Circumcision service delivery to ensure that set targets are achieved; responsible for activity planning that aligns supply and demand for VMMC services. He/she reports to the Hub Manager and will work in collaboration with other Hub staff in the organization of VMMC activities which includes static and outreach VMMC service delivery.
Duties and responsibilities
To implement VMMC service delivery through provision of safe and quality male circumcision services for adolescent and adult males in both Static and Outreach at hub level
Work in liaison with the Hub Manager in identifying part-time DHO health care staff to support the delivery of VMMC service and related clinical care service
Provides post-operative care and clinical management of any Adverse Events that may occur in VMMC clients, including provision of linkages for clients identified as needed in line with the national ART guidelines
Participate in developing quarterly work plan and budgets for VMMC activities in collaboration with Hub Manager and other technical staff
Work with health facility staff in carrying out clinical and other activities as outlined in the USAID DISCOVER Health project scope of work or as directed by Supervisor
Carry out VMMC service delivery in line with the National VMMC operational guideline plan QAQI, HPCZ accreditation guidelines, PEPFAR SIMS tools and recommendations related to the evaluation of VMMC service delivery programs.
Work in collaboration with the DHO technical staff and other implementing partners in the region in resolving VMMC related demand and service delivery care issues
Work with the M&E team to follow-up on the health facility activity reports for VMMC and provide technical assistance as needed in collaboration with the respective DHO technical officers to other facility staff.
Participate in monthly data review meetings as scheduled
Perform other duties as assigned by supervisor.
Knowledge, Skills and Abilities
Knowledge of HIV/AIDS programs and Zambia health systems organization as related to clinical setting
Clinical management skills and ability to understand full range of issues around the clinical management of HIV/AIDS, including provision of VMMC and ART.
Sensitivity to cultural differences and understanding of the social, political issues surrounding HIV infections.
Ability to work well with others
Well-developed written and oral communication skills.
Required Qualifications and Experience
Diploma in Clinical Medical Sciences General or related Health Sciences
MLO/Clinical Officer/Nurse registered with relevant professional boards
Training certificate in Male Circumcision Surgical Skills and Psychosocial counselling skills
Experience working in VMMC service delivery settings for 1 – 2 years and proficiency in using VMMC data capturing tools
Sound understanding of HIV/AIDS technical areas and ART Management certification while not required, would greatly enhance the application
Familiarity with Zambian public sector health system and NGOs and CBOs highly desirable.
Application Process
Please send a written application via email. Your application should consist of a cover letter and a detailed CV, including full address and contact telephone number/s. Please indicate the position you are applying for in your cover letter. Please send e-mail applications, with the position you are applying for in the subject line, to: [email protected]i.com
Closing date for receiving applications:14th April, 2021.
Please be advised that only short-listed candidates will be contacted
Find Zambia Jobs – The best Job board for jobs in Zambia