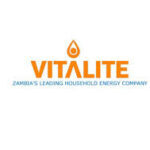 Are you up for a challenge and looking to join a great place to work? We are looking for a Sales and Service Representative to join our team. If you think that could be you, please read on.
Who are we?
VITALITE Zambia Limited is a Zambian registered company founded in 2013. VITALITE was created to increase rural electrification and combat the poverty tax affecting low-income, energy-poor households across Zambia.
Our mission is to make quality products and services accessible and affordable to all Zambian households. We pride ourselves on having been the first to pioneer a fully integrated pay-as-you-go (PAYGO) service in Zambia and aim to become the country's leading rural service and distribution company.
According to an independent survey of our customers (run by impact reporting agency, 60 Decibels in March 2021), 88% find we've very much improved their quality of life.
What's it like to work here?
We have built a vibrant and dynamic team in which all of us are treated fairly and given equal opportunity to progress;
We work in an emotionally safe environment within which we all have the opportunity to `fully express ourselves;
Everyone is encouraged to create positive impact for themselves, their colleagues and our customers by taking full accountability for what we do every day.
According to an independent survey (run by global gender advisory firm, Value for Women in February 2021):
94% of team members feel respected by their colleagues
97% of team members like our mission and purpose
86% of team members believe men and women have equal career opportunities
94% of team members believe issues of sexual harassment are taken seriously here
89% of team members believe we encourage open and honest communications
What is the job about?
We are looking for a highly committed, dependable and motivated individual to join our Mansa team and manage the network of Sales Agents who service the local rural population. This position will report to the Regional Coordinator.
Successful applicants for this role will:
Identify and recruit rural Sales Agents
Monitor, evaluate, train and coach the performance of their team of Sales Agents
Conduct marketing activities in partnership with Sales Agents
Recollect products from defaulting customers
Deliver stock, marketing materials and support to agents in timely and helpful manner
Support stock and cash audit activities
Minimum Requirements
3 years' experience in Sales, Marketing and/or Customer Care
Ability to multitask
Ability to perform to a high standard with minimum supervision
Excellent problem solving skills
Strong interpersonal skills
High capacity to consistently show attention to detail
Diploma (or above) in Sales or Marketing
Grade 12 certificate with good Mathematics and English results
Familiarity with Microsoft Word and Excel
Class A Motorbike License
Training Delivery and / or Teaching Experience is an added advantage
Female candidates are encouraged to apply
How to apply
Please email your up to date CV, copies of your Academic Qualifications and 2 references from prior employers to [email protected].
Please also enclose an essay of no less than 300 words expressing your view on "What are the most important 5 attributes of a rural sales agent and how you would go about selecting and recruiting 10 such agents?"
Incomplete applications will be disqualified so please take care to ensure you've included everything.
Closing Date: 27th December, 2021