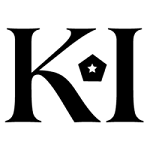 Keno Institute of Training and Research
KENO INSTITUTE OF TRAINING & RESEARCH
Computer Aided Qualitative Data Management & Analysis Using NVivo or Atlas.ti, 13th to 31st May 2021.
Keno Institute of Training & Research proudly invites applications for the Virtual computer Aided Data Management & Analysis Training Using NVivo or Atlas.ti from 13th to 31st May 2021.
Benefits:
Guided 2-hour live sessions with the course facilitator
Certificates to be issued and delivered upon successful completion of the training
Training will be highly guided by your own needs and expectations
Rare opportunity to learn from a Senior Data Analytics Experts
Position yourself for the next big step in your career
Training sessions will be recorded
Days: Monday – Thursday
Time: 18:30 – 20:00 (Live Zoom Sessions). A link will be provided for downloading materials for each session.
Training Fee: ZMK 2,800
20% Discount for payments received before 3rd May 2021.
10% Discount for payments received between 4th and 10th May, 2021
Virtual: (18:30 -20:15 Hrs.)
Days: Monday – Thursday
Course Overview
This is a short course that will provide participants with a rich theoretical grounding and practical knowledge and skills in qualitative research, including the use of computer-aided qualitative data management and analysis software. Participants in this course will be taught qualitative research principles including study designing, sampling methods, and data collection and management. Using real life studies as example, participants work with the facilitators in managing qualitative data including transcribing in readiness for analysis. The course will further expose participants to the coding process of data, thematic data analysis (both manual and software-based analysis) of coded data and reporting wring.
Learning Objectives
By the end of the training participants will:
1. Develop deeper understanding of the overview of qualitative research
2. Understand the different qualitative study designs
3. Formulating qualitative research questions based on problem analysis
4. Understand different methods of sampling in qualitative studies
5. Understand ethics of qualitative data collections e.g. developing of information sheet and consent forms, consenting of participants etc.
6. Understand different methods of collecting qualitative data i.e. interviews, FGDs, observations etc. theory and practice
7. Exposed to theory and practice of how conduct observations, interviews and FGDs
8. Have practical experience in developing code books inductively and deductively, conduct both manual coding using a cut and paste methods as well the use of a software.
9. Learn data categorization using coded data
10. Preliminaries of qualitative data analysis
11. Qualitative data management and analysis Using NVivo or Atlas.ti
12. Design a feasible, consistent, and logical small-scale qualitative research study
13. Qualitative analysis results interpretation
14. Writing a qualitative research report
Course Outcomes
1. Understand qualitative methodology
2. Understand qualitative study designs, sampling, data collection, management, coding, and analysis
3. Analyze and interpret qualitative data using manual approach as well using a software (NVivo Atlas.ti)
4. Write a clear research report
All payments should be made using the link below:
If you are unable to pay using the online methods listed above please, contact Keno Institute for
alternative methods of payment.
Registration: Interested participants should send a copy of the proof of payment, full details
(Full
Name, Address, Email Address, contact Number) to [email protected] /
[email protected]
Or
Register on the link below: https://kenoinstitute.org/keno-institute-register/
Contact line: +260761685388, +260770346838 or +260971696044
Find Zambia Jobs – The best Job board for jobs in Zambia