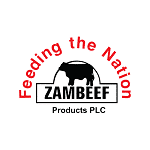 Zambeef Products PLC is the largest integrated cold chain food products and agribusiness company in Zambia and one of the largest in the Southern Africa region.  It is involved in the primary production, processing, distribution and retailing of beef, chicken, pork, eggs, dairy, fish, flour, stockfeed and day-old chicks throughout Zambia and the surrounding region.
Zambeef is inviting suitable candidates to apply for the position of Veterinarian (x2) at Zamhatch Ltd – Eastern and Copperbelt Regions
Key Responsibilities
Shall provide the basic examination, flock behaviour, observe poultry behaviour, production analysis, nutritional recommendations and devise effective flock health management procedures
Conduct all the poultry vaccinations programs in both Broilers and Layers
Collaborate with the Hatchery/Zamhatch to ensure disease prevention, disease surveillance, and treatment of disease in the breeders
Effectively Coordinate all Biosecurity measures at all the necessary critical control points of the farm
Conduct routine disease surveillance in both layers and broilers and treatment of disease in cases of disease outbreak
Provide prompt response to complaints relating to chick quality/health reported through Zambeef customer service, Zamhatch customer care offices or Zamhatch agents in order to ensure that the name of the brand is protected at all times.
Provide technical support to and conduct trainings on poultry health /management to external Zamhatch customers
Provide veterinary services to both external small-scale customers and contract growers
Qualifications
With a Minimum Degree in Veterinary Medicine
Minimum of two years of work experience as a Poultry Veterinarian or with any poultry experience
Computer literacy
Valid Motor Vehicle license
Attributes
Ability to work with minimum supervision
Good interpersonal and communication skills
Great knowledge and experience in poultry medicine
Interested candidates meeting the above criteria should submit hand written letters, with detailed Curriculum Vitae and copies of certificates and contact details of three (3) referees and should be addressed to:
THE HR OPERATIONS MANAGER
Zambeef Products PLC
P/B 17, Woodlands
Lusaka or
Email: [email protected]
NB. Zambeef Products PLC values gender diversity in the recruitment process as we promote gender equality.
The closing date for receipt of applications is 15th January, 2022.  Only shortlisted candidates will be contacted.