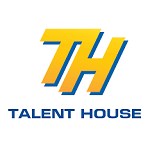 Talent House Limited
Our client is looking for an account manager role for a newly formed multi-vendor marketplace platform provider.
The Company
The company provides a platform to assist producers and manufacturers in advertising, selling, and transporting goods to an international market. Vendors create online stores on the platform that customers can browse through and purchase goods. Goods are then shipped directly to customers using 3rd party express freight shipping facilities.
The Role
This is a fulltime position with flexible working hours.
A base monthly salary will be provided, in addition to commissions for each
successful vendor registration.
Responsibilities
Present, promote and sell services using solid arguments to existing and prospective
vendors
Perform cost-benefit and needs analysis of existing/potential vendors to meet their
needs
Establish, develop and maintain positive business and vendor relationships
Reach out to vendor leads through cold calling
Expedite the resolution of vendor problems and complaints to maximise satisfaction
Achieve agreed upon on-boarding targets and outcomes within schedule
Coordinate on-boarding effort with team members and other departments
Aid vendors to establishing supply system using a built-in delivery network.
Keep abreast of best practices and promotional trends
Continuously improve through feedback
Requirements
Work experience as a Sales Representative preferred
Excellent knowledge of MS Office, some experience with LMS such as Pipedrive or
Salesforce
Familiarity with BRM and CRM practices along with ability to build productive
business professional relationships
Highly motivated and target driven with a proven track record in sales
Excellent selling, negotiation and communication skills
Prioritizing, time management and organizational skills
Ability to create and deliver presentations tailored to the audience needs
Relationship management skills and openness to feedback
Interested Candidates can send their CV and application letter as one document to [email protected]. before the 20th of August 2021. Only shortlisted candidates will be contacted.
Find Zambia Jobs – The best job board for Jobs in Zambia