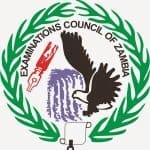 Examinations Council of Zambia (ECZ)
EXAMINATIONS COUNCIL OF ZAMBIA
EMPLOYMENT OPPORTUNITY
The Examinations Council of Zambia (ECZ) was established by an Act of Parliament No. 15 of 1983,
Chapter 137 of the Laws of the Republic of Zambia to set and conduct Examinations and award Certificates and diplomas to successful candidates. The vision of the Council is to be an examining body of excellence.
Applications are invited from suitably qualified and experienced applicants to fill the following vacant
position in Test Development Department.
TYPESETTER (1) ECZ3 HQ
Reporting to the Senior Typesetter, the Typesetter will typeset school and tertiary examination question papers, examination materials and other related documents.
DUTIES AND RESPONSIBILITIES
Receives examination question papers from the Senior Typesetter.
Typesets examinations materials according to set standards and timeframes
Typesets examination materials at all levels
Typesets the materials in the assigned subjects
Produces camera ready copies and submits them to the Senior Typesetter.
Keep track of documents under different stages of typesetting
Maintain and keep a proper record of all assigned work
Undertake timely backups and secures the typeset work
Effects amendments to the proof read documents
Effects the modifications to parallel question papers
Adhere to security protocols for the unit
Set targets and agree to performance measures in order to meet the strategic objectives of the institution
MINIMUM QUALIFICATIONS AND EXPERIENCE
School Certificate or its equivalent
Diploma in Secretarial Studies or Public Administration or Graphic Design or Computer Studies
80/65 WPM
Minimum 2 years' experience in typesetting or graphic designing
Applicants who meet the above qualifications are encouraged to submit an application letter, Verified
copies of Academic and Professional certificates together with detailed Curriculum Vitae including three (3) traceable referees and day time contact numbers and copy of NRC. All applications must reach the undersigned not later than 26th October, 2022.
Please note that only successful candidates will be contacted. Electronic applications will not be accepted.
The Council Secretary
Examinations Council of Zambia
Haile Selassie Avenue, Longacres
P.O Box 50432
LUSAKA