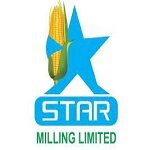 Star Milling Limited is a reputable company in Zambia specialised in the manufacture of Mealie Meal, Maize Bran and other maize products. The company wishes to engage an additional staff for the position of Truck Driver.
Responsibilities:
Loading, transporting, and delivering company products and other items to clients or businesses in a safe, and timely manner.
Reviewing orders before and after delivery to ensure that the delivery process is complete, the charges are correct, and the customer is satisfied.
Providing excellent customer service, answering questions, and handling complaints from clients, and potential customers.
Adhering to assigned routes and following time schedules.
Requirements:
Grade 12 Certificate.
Valid driver's license Class C or better.
Clean driving record.
At least 5 years working experience in a similar position.
Strong time management and customer service skills.
Salary: k3000 – k5000
Qualified candidates must send their CV's only with three (3) traceable references to [email protected] by 20th August 2021.
Star Milling values every application sent however, only candidates that meet our requirements will be contacted.
Find Zambia Jobs – The best job board for Jobs in Zambia