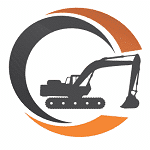 Olibul Investments Limited
Olibul Investments Limited is a visionary and purposeful growth-oriented Zambian company based in North-western province of Zambia. Olibul Investments Limited operates a large-scale state of the art multi sand products quarry in North-western province and undertakes multi-disciplinary engineering and other project works in support of the Government buildings and road construction sector, and international mining and construction industries.
Olibul Investments Limited invites applications from suitably qualified and experienced members of the Zambian public for the following vacant position.
Truck Driver (x2)
PURPOSE
To drive a vehicle to designated destinations to deliver customer goods/products in a safe and timely manner.
MAIN DUTIES
Receives work instructions and proceeds to conduct physical checks as well as pre-start procedures on the assigned vehicle to determine the road worthiness.
Drives a vehicle to designated destinations for customer goods/product deliveries within the stipulated deadlines.
Analyzes delivery address, determine appropriate routes and maintain schedule to ensure goods/products are received in a timely and professional manner.
Reports any accidents or damages/injuries for Supervisor's immediate interventions.
Maintains driving log, prepares vehicle performance forms, completes daily paperwork and notifies superiors about any major repairs and maintenances in order to ensure vehicle durability and availability at all times.
Carries out good housekeeping activities in order to maintain the vehicle clean and safe.
Collects weigh Bridge Reports and Other Documentation related to Goods Dispatched to
facilitate payments.
Supports teamwork to provide exceptional customer services and address customer
concerns.
QUALIFICATIONS
(a) Full Grade 12 Certificate with at least credits in 'O' five levels including English and Mathematics
(b) Class "C / CE" PSV(Goods) Driving Licence.
(c) Certificate of Defensive Driving
(d) Valid Zambian Passport
Minimum of 2 years work experience in a busy Transport Company.
Applications accompanied with CVs, copies of certificates and at least three 3 verifiable references should be addressed, not later than 4th April, 2022. You can forward your application to the addresses given below:
The Human Resources Officer
Olibul Investments Limited
P.O. Box 110475
SOLWEZI
Email: [email protected]
Mobile: +260973885317/ +260966311755
NB. Prospective candidates are encouraged to apply early as applicants will be screened,
short-listed and interviewed on a rolling basis and positions may end up being filled before
the closing date. Only shortlisted Candidates will be contacted.