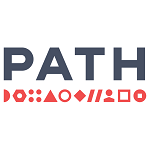 PATH
PATH is a global nonprofit dedicated to achieving health equity. With more than 40 years of experience forging multisector partnerships, and with expertise in science, economics, technology, advocacy, and dozens of other specialties, PATH develops and scales up innovative solutions to the world's most pressing health challenges.
PATH is a partner to the National Malaria Elimination Centre (NMEC) in the effort to control and eliminate malaria in Zambia. PATH is partnering with the NMEC to implement a Phase III large-scale trial of a promising new tool for malaria vector control, the attractive targeted sugar bait (ATSB). The trial is operating in Western Province in the districts of Kaoma, Nkeyema, and Luampa from 2021-2023. The trial design is an open-label two-arm cluster randomized controlled trial with multiple endpoints including epidemiologic, entomologic, economic, and social/behavioral outcomes.
PATH seeks to recruit a Trial Manager for the ATSB study. Reporting to the ATSB Study Lead, the Trial Manager will provide planning, management, coordination, and oversight, for all aspects of this large-scale trial. This includes implementation and monitoring of the vector control intervention (ATSB) in 40 intervention clusters, and multiple research components to measure outcomes across 40 intervention and 40 control clusters. The Trial Manger will work closely with the study team to ensure implementation of all aspects of the trial according to protocol, standard operating procedures, best practices, and timeline. Specifically, the Trial Manager will manage a team of Work Stream leads in the areas of: ATSB intervention, community engagement, research management (cohort study and household survey), passive case surveillance, entomological monitoring, and logistics. The Trial Manager will manage relationships with District Health Office counterparts.
Responsibilities
Provide day-to-day support, management, and guidance for the Kaoma-based study team. This includes leading weekly team meetings, planning, coordination, and resource management and tracking in relation to activity budgets together with Finance and Admin leads.
Review the study work plan on a weekly basis and ensure activities are implemented in a timely manner according to this plan.
Conduct check-ins with work stream leads each week and assist them to develop weekly action plans. This includes reviewing activity data dashboards for ATSB monitoring, cohort, household, passive case surveillance, and entomological studies and assisting work stream leads to develop action plans according to gaps identified by the data.
Proactively anticipate and communicate challenges and problems and make action plans to mitigate them together with the Kaoma- and Lusaka-based team members.
React rapidly and efficiently to problems, communicate with team members to identify solutions, and ensure solutions are implemented in a timely manner.
Provide oversight and ensure standards are met for handling and storage of study consent forms, data, and specimens.
Promote the use of agreed upon standard operating procedures for all aspects of study implementation.
Ensure adverse/severe adverse events are identified, investigated, documented, and reporting in a timely manner according to study requirements.
Ensure that the project maintains strong communication with the District Health Office regarding activities and the project work with CHWs and facility staff.
Attend cross-site project meetings.
Required Skills
Required Experience
Minimum of five years of experience working in project management required, including experience managing work plans and overseeing implementation of project activities.
Exceptional skills in project planning, project management, and coordination, including development and management of work plans and comprehensive documentation.
Familiarity with reviewing and interpreting data in spreadsheets, tables, and charts/graphs.
Training and experience working on research studies that involved community-based collection of data from human subjects required. Experience with community randomized control trials preferred.
Experience with research protocols, standard operating procedures, and best practices for human subjects research.
Experience working with the Ministry of Health and District Health Offices.
Ability to think and act proactively by anticipating challenges and problems and developing strategies to prevent or mitigate challenges.
Advanced computer skills including use Microsoft Word, Excel, and PowerPoint.
Excellent oral and written communication skills in English.
Strong interpersonal and team leadership skills.
Experience managing direct reports / a team of people.
Knowledge and behaviours that support equality, diversity, and inclusive practice.
Must have legal authorization to work in Zambia.
PATH is dedicated to building an inclusive workforce where diversity is valued.
PATH is an equal opportunity employer. Every qualified applicant will be considered for employment. PATH does not discriminate based on race, color, religion, gender, gender identity or orientation, genetic information, age, national origin, marital status, disability status, political ideology, military or protected veteran status, or any other characteristic protected by applicable federal, state, or local law.
Find Zambia Jobs – The best job board for Jobs in Zambia