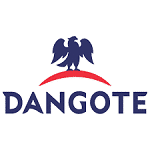 Description
Prepare periodic payment schedules for the attention and approval of the Treasury Accountant.
Follow-up with the treasury Accountant to ensure prompt approval of payments and endorsement of payment instruments.
Notify requesting parties when payment instruments are ready for collection.
Disburse cash and payment instruments to requesting parties.
Receive cash/payment instrument retirement in accordance with defined policies and procedures.
Perform periodic reconciliation of disbursed payments to cash inflows.
Ensure proper Handling of cash, and other payment instruments including cheques, transfer letter, expense cards etc.
Prepare daily reconciled cash transaction position.
Post all payment transactions to SAP or coordinate with AP Accountant to ensure that all payments are posted on a timely Manner.
Monitor and analyze periodic cash flows to detect business performance trends such as working capital ratios, and provide recommendations to the Team Lead, Plant Treasury Operations.
Maintain accurate and up-to-date records of all activities and transactions.
Prepare periodic reports of cash management and disbursement activities.
Perform any other duties assigned by the Team Lead, Plant Treasury Operations
Requirements
Bachelor's Degree or its equivalent in Accounting,
Economics or other related discipline,
one(1) to three (3) years of relevant work experience
Benefits
Medical Insurance Cover
In-House Pension Scheme
Quarterly Production Bonus
Life Assurance