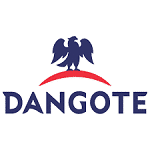 Job Title: Treasury Accountant
Description
Job Summary
Manage the Company's liquidity and cash flow ensuring business needs are met in a cost effective and prudent manner.
Manage and oversee funds requests, transfers and payment processing and relationship management.
Key Duties and Responsibilities
Establish and implement processes and frameworks for managing Company's liquidity and risk in line with Group Treasury policies.
Develop and implement strategies to meet Company's short, medium and long term financing needs ensuring alignment with the Company's goals and objectives and the Group's strategy.
Manage the Company's daily cash flows/ liquidity and ensure availability of funds to meet the company's operations and all likely contingencies.
Prepare cash forecasts and manage cash flows/cycles ensuring availability of adequate funds to meet Company's daily operational requirements.
Identify the need and request for funds from Group as required thru the cash call process.
Recommend strategies for raising necessary funds to facilitate the realization of the group's operational and corporate objectives.
Oversee the transfer of funds between banks and the Group.
Validate all supplier and vendor payments and ensure that all requests for payment are supported with valid invoices/ receipts and other supporting documents in line with Company's financial policies.
Oversee the disbursement of cash ensuring compliance with defined policies and procedures.
Establish and manage relationships with key bankers and investors.
Participate/ provide inputs in the review of Company's bankers ensuring compliance with Service Level Agreements.
Manage the unit's budget, review and approve expenditures as defined in the approved manual of authority.
Continually identify new banking service opportunities and provide recommendations and/ or business case for adoption of such services.
Perform bank reconciliation with GL accountant and ensure that book balance always tie up with bank balance.
Collect all bank documents, statements and certificates for record purposes as well as during review both by internal and independent auditor.
Perform any other duties as assigned by the Chief Financial Officer.
Requirements
Full Grade 12 certificate.
Bachelor's degree in Accounting, Economics or other related discipline.
Minimum of four (4) years relevant work experience.
Relevant professional certification (e.g. ZICA, ACCA, CIMA, CFA).
Good understanding of trends, challenges, opportunities, regulations and legislation relating to the cement manufacturing industry. Strong finance and accounting knowledge, including experience with International Financial Reporting Standards.