Full Time
5,000 - 10,000 ZMW / Month
Salary: 5,000 - 10,000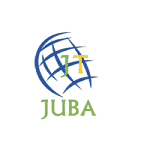 Juba Transport Zambia Limited
Juba Transport Zambia Limited requires the services of a qualified person to fill the position of Transport Vehicles Inspector. The company engages in the transportation of fuel, acid, and dry cargo locally and internationally.
Job Purpose
The Job holder's responsibility is to ensure the company vehicles fleet is road worthy, in good condition and compliant with legal, regulatory, and safety standard requirements.
Key Responsibilities:
Inspect vehicles to ensure compliance with legal, regulatory and safety requirements using the vehicle inspection checklist.
Conduct safe to operate vehicle inspections as the vehicles arrive and before they are dispatched.
Report all defects, faults and non-conformities detected on the vehicles and ensure they are corrected by the appropriate departments prior to issuance of a gate pass.
Issue out gate passes for vehicles that have passed safe to operate vehicle inspections.
Detain all vehicles that fail the safe to operate vehicle inspections not until defects, faults and non-conformities are corrected
Inspect and assesses the condition of all the vehicle's essential mechanical systems and components.
Compile and send reports on vehicle inspections conducted and actions taken.
Document all records for vehicles inspected.
Communicate challenges and recommendations concerning vehicle inspection and how to improve the system.
Qualification and Requirements:
Full Grade 12 School Certificate or equivalent
Diploma in Auto-Mechanics or equivalent.
Three (3) years of work experience in an automotive environment / workshop.
2 – 3 years working experience in a similar role or capacity is an added advantage
Computer Literate
Interested candidates who meet the above requirements should apply with their cover letter and CV only in a single document. Please send to: [email protected].