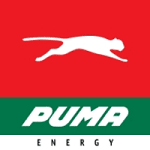 PUMA Energy
Main Purpose:
Be the single point of contact between various parties: loading terminals in Mozambique – Tanzania – Namibia – Zimbabwe, supply teams in country and out of the country, Transporters, offloading sites in Zambia. Manage transport contracts and build a reliable transport services network. Ensure efficiency in operations and HSSE while ensuring the best satisfaction of internal suppliers and customers
Knowledge Skills and Abilities, Key Responsibilities:
KEY RESPONSIBILITIES
Contracts Management
Ensure effective transport contacts execution as per agreement terms and conditions
Monitor transporters' performances and engage poor performers for improvement plan
Upkeep of Transporters fleet list and driver training matrix.
Ensure respective insurances for internal and external transporters are up to date and cover Puma requirements.
Maintain and update the vehicle list in Windms (e-Puma)
Maintain and update rates in Windms
Review transport invoices and payment schedules on a daily basis by verifying pricing accuracy prior to being submitted to finance for payment.
Transporter loss reconciliation and investigations.
Conduct with Country Procurement at least once a year transport contract review with transporter
Operations Planning and Coordination
Liaise with country Supply team to collect volumes forecasts Vs fleet size
Coordinate Sub-Regional Transport Operations Coordinator and Optimisation loading operations at coastal terminals in Mozambique, Tanzania, Zimbabwe, and/or Namibia, South Africa
Pre-plan by optimisation resources nominations with transporters taking into consideration cost optimisation and receiving facilities constraints: ullage, offloading operations, consumptions / sales performances Vs budgets
Communicate resources mobilised to Supply / Operators teams to enable release of loading orders to the transporter
Follow up daily loading operations
Effective and proactively address challenges to ensure smoothness of the operations
Monitor from start to end resources trips to be able to provide accurate information on resources whereabouts at all time
Compile reports with trend analysis and inform decision making
HSE & Operations Excellence
Assess services performances to internal customers on monthly basis: actual Vs plan
Monitor transporters' HSE performances to ensure compliance with Group objectives:

Zero fatality
Zero pollution

Monitor transporters' operational performances to ensure full customers' satisfactions:

On-Time-In-Full deliveries
Resources turnaround time optimisation
In-transit loss reduction at ALARP
Transport cost optimisation

Build strong relationship, in strong coordination with the Transport HSE Supervisor, HSE and Operational excellence culture with the transporters and the drivers via the Drivers league:

Ensure monthly monitoring of the drivers' behaviour using IVMS data
Populate on a monthly basis drivers' performance ranking
Organise once a year the drivers' and transporters award ceremony
Coordinate proper and timely major incidents investigation in coordination with transporters
Ensure proper actions taken by the transporter on drivers' behaviour non-compliances
Support transporters with the intention of improving operational and technical standards in alignment to Operating country legislation and Puma Energy standards.
REQUIREMENTS
Bachelor's degree in engineering, supply and logistics or related field (ZQF 7+) that would provide a strong background is required
4-7 years' proven experience in transport, logistics contract, operations and planning management with sound achievements. Above knowledge in transport of fuels by road will be a plus.
Ability to effectively manage interfaces and relationships (transporters, drivers, terminals/depots, internal and external customers, government agencies) to the safeguard the best interest of Puma Energy Zambia
Excellent ability to step back and analyze challenges while being effectively on ground to provide concrete solutions
Trained in conflict management and business negotiation processes
Hands on experience in conducting vehicle and safety audits in a dangerous goods road transportation environment.
Proven record of accomplishment as being able to self-manage, motivate and coach others.
Knowledge of general business software and aptitude to learn new applications; proficiency in Microsoft Office (Word, Excel, Outlook)
Fluent in English
Key Relationships and Department Overview:
KEY RELATIONSHIPS
Internal: GM, BSM, B2B, Retail, Lubricants, HSE, Procurement, Depots Superintendent and Supervisors, Operations Manager
External: