Full Time
Applications have closed.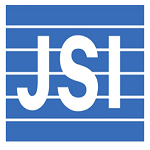 John Snow Health Zambia Limited
John Snow Health Zambia Limited (JSH)
USAID Controlling HIV Epidemic for Key and Underserved Populations (CHEKUP II) Activity
 JOB DESCRIPTION
Job Title: Transport & Logistics Assistant (TLA)/Driver
Department/Unit: Administration/Finance
Location: Lusaka, Zambia
Category: Full-Time
Reports to: Operations Manager
Background: 
The USAID Controlling HIV Epidemic for Key and Underserved Populations (CHEKUP II) Activity is a five-year project to address the needs of people living with HIV (PLHIV) and those most at risk of acquiring HIV and contribute to HIV mitigation and epidemic control, improving the health outcomes of priority populations in the highest HIV-burden provinces of Zambia. USAID CHEKUP II is implemented by John Snow Health Zambia (JSH).
Position Description:
JSH seeks reliable and highly experienced candidates for the position of Transport & Logistics Assistant/Driver to be based in Lusaka, Zambia. S/he will work closely with the Finance and Administration team and will be responsible for driving, maintaining project vehicles and providing financial, programmatic and administrative clerical support as needed. The TLA will report to the Senior Transport Logistics Assistant.
Roles and Responsibilities:
Drive and maintain project vehicles – (i.e. take the vehicles in for maintenance and repair when needed), and ensure the safety of the vehicle and passengers. Carry out different inspections of the vehicle before driving such as checking coolant, oils and other fluids.
Responsible for handling monies and documenting expenditures to support technical activities in the field including, processing of mobile money documentation, payment of participants, lodging and other arrangements.
Maintain vehicle cleanliness and ensure that servicing schedules and reporting of any maintenance needs are done on a timely basis.
Ensure that vehicle mileage is indicated on the front of every fuel receipt and receipts should be submitted appropriately.
Maintain vehicle log books daily by noting date, destination, departure and arrival times and submit reports as requested by the Operations Manager.
Drive CHEKUP II staff members and consultants to sites as needed and deliver documents to various locations as directed by project staff.
Provide administrative assistance support to the technical and administration teams vis-à-vis photocopying, scanning, faxing, front office duties and other tasks as directed by the Operations Manager.
Perform other administrative tasks on behalf of the project including but not limited to: purchasing, collecting goods, documents or mails, making administrative arrangements and handling payments (if needed);
Act as a representative of the project, at all times being responsive and providing courteous support to visitors, clients and partners.
Provide off-hours transport support, including weekend pickup and drop-off of CHEKUP II project and consultant staff as needed.
Support CHEKUP II implementation team as needed on site.
Implement and adhere to JSH's transport policies.
Perform other duties as assigned by the Operations Manager and other senior staff.
Qualifications:
Minimum grade 12 Certificate; related additional qualifications a plus;
Valid SADC license with at least 5 years of experience driving and maintaining vehicles and logbooks.
Experience with donor-funded projects is preferred;
Experience with basic financial clerical duties.
Knowledge of and ability to operate basic office equipment such as computers, scanners, copiers, and fax machines;
English speaking and writing skills.
Ability to take initiative, good interpersonal skills and ability to work in teams.
Experience working with an NGO preferred.
Supervision and Reporting:
This position will work under the guidance and supervision of the Operations Manager
How to Apply:
To apply please complete the application form available HERE. Applicants are required to submit a cover letter and CV with three references and full addresses and contact information via the application form
Closing Date: October 17, 2022
Please note that you do not need to apply if you don't meet the minimum requirements. Only candidates meeting the minimum requirements will be contacted.
John Snow Health Zambia, Limited is an Equal Opportunity, Affirmative Action Employer committed to workplace diversity. We are committed to providing equal employment opportunities for all qualified applicants and employees without regard to age, race, color, national origin, ancestry, creed, religion, gender, disability, marital status, sexual orientation, sexual preference, genetic information, political affiliation, or military status (special disabled veterans or veteran status) in any employment decisions.