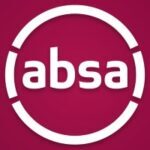 Bring your possibility to life! Define your career with us
With over 100 years of rich history and strongly positioned as a local bank with regional and international expertise, a career with our family offers the opportunity to be part of this exciting growth journey, to reset our future and shape our destiny as a proudly African group.
Job Summary
To develop tactical strategy and delivery plans, integrate practice formulation and to ensure operational implementation and adaption across multiple practices i.t.o. sales and distribution methodology, governance and delivery objectives. Selecting this role has a compensation & benefit impact in Mozambique. Please contact Reward for details.
Job Description
Role profile not received: Please contact your People Function business partner
Education
Bachelors Degree and Professional Qualifications: Business, Commerce and Management Studies (Required)