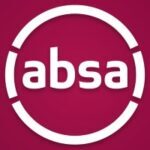 Bring your possibility to life! Define your career with us
With over 100 years of rich history and strongly positioned as a local bank with regional and international expertise, a career with our family offers the opportunity to be part of this exciting growth journey, to reset our future and shape our destiny as a proudly African group.
Job Summary
Transactional Services Sales Manager with the primary purpose and responsibility of identifying and generating "new to bank" income by driving the transactional services sales agenda directly or through the CIB and Business Banking Coverage Teams, by understanding the broader strategy and translating this into operational objectives.
1. To use deep rooted sales, product skills and business acumen to identify sales opportunities in conjunction with country coverage teams, ensuring delivery of the transaction services budget as allocated to the client segment.
2. To generate leads and transactional services opportunities that are of a high quality and quantifiable.
3. Developing the transactional services sales pipeline & delivery via: – Cross sell and Upsell, having done product sales gap analysis, portfolio research, and engagement with the coverage team.
4. New Client Acquisition in collaboration with coverage teams.
5. Training and up skilling the coverage teams and other country teams that support the delivery of the Transactional Services Client Value Propositions ("CVP"), ensuring that both coverage and other country teams supporting the transactional services business become an efficient first line sales resource .
6. To achieve quantitative and qualitative performance objectives for your portfolio. Leverage the existing sales tools and techniques to identify opportunities for new/incremental business – account planning and pipeline management to achieve sales/revenue targets
7. Collaboratively, working with the Country TS Head, and taking accountability for:
• Sales fulfilment
• Client engagement and on-boarding.
• Pipeline management ensuring, completeness and accuracy of deals captured
• Continuous momentum in business growth
• Improved conversion rate
• Self development
Job Description
Key Accountabilities:
 Sales and Business Development – 35%
Execution of strategy in collaboration with country TS head, and coverage with the objective of meeting budget as well as building a sustainable business:
Selling transactional services products (Cash, Trade, Overdrafts and Channels) to a defined portfolio of customers
Provide servicing support to the same portfolio of customers
Delivering sales training to team members (corporate managers and customers)
Obtaining customer feedback, whilst strengthening such relationships
Cross selling and up-selling other products for new revenue working with Treasury, Retail and other units as required
Identify market opportunities with target sectors and work with coverage team to grow revenue and gain market share
Responsible for transactional services sales pipelines for the target portfolio
Move origination up the value chain and increase average deal size and velocity to income flowing
Work with product management team, to develop and optimise product capability, focusing particularly on:
New product development requirements and opportunities
Existing product enhancement requirements
CVP's that match or exceed competition
Develop and maintain links with other Barclay's businesses and product areas to maximise our wallet share of customers' business.
Proactively build an internal and external network that will facilitate the generation of client leads (e.g. Industry/Cash Associations, Chambers of Commerce, Industry seminars etc).
Sales Performance Management – 30%
Thoroughly understand sales performance management as it pertains to the Barclays Africa Group, especially relating to the below:
Contribute to negotiation of budgets for the transactional sales team with line management
 Year to date sales performance and forecast run rate
Increased income from target sectors and segments
Implement actions to address negative trends
Agreeing sales and servicing targets
Client calling activity and market trends
Update pipeline in sales force and submit same to Country TS Head by agreed due dates, ensuring completeness and accuracy, and attend weekly Sales pipeline sessions and avail input to Country TS Head
Provide input into sales collateral and marketing material updates, inclusive of sales pitch books, case study books etc.
Teamwork – 15%
Continually seek to share best practise across the wider team, providing guidance and direction to less experienced colleagues.
Identify and coordinate with key team members and stakeholders in TS sales delivery and control, including but not limited to Risk, Credit, Legal, Management Assurance, COO, Compliance and Finance with well documented actions and plans
Avail insights into on-going product innovation, in-line with business needs and requirements through consultative approach with business stakeholders.
Deliver optimal & improved external stakeholder engagement, evidenced through year on year key client engagements, improvement in Euro-money ratings, as well as any other industry engagements
Risk & Control -20% ( Ensure that all activities and duties are carried out in full compliance with regulatory requirements, Barclays Operational Risk Framework and internal Barclays Policies and Standards.)
Management of concessions, ensuring that clients and coverage live up to commitments made with concessions.
Product profitability, ensure prices quoted and implemented will ensure we meet the required returns for profit.
Understand your portfolio performance, and guide Coverage team focussing them on key portfolio trends and actions to undertake to drive performance
Keen understanding of solutions to ensure client compliants and regulatory breaches regarding mis-selling are not encountered
No audit failures and adherence to RCSA's, UN07 submission requirements and Snap Checks
Education
Higher Diplomas: Business, Commerce and Management Studies (Required)