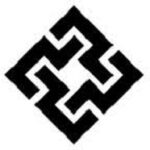 Purpose
Develop and deliver competence training and continual assessments for all KMP employees across site. Responsible for identifying staff training and development needs.
Key Responsibilities
The holder of this position will be required to adhere to all relevant requirements, policies, procedures and legal regulations pertaining to health, safety, environment and quality, as well as finance, human resources, and any other regulations as required by the company and relevant to the level of the role and responsibilities of the function.
Conduct training needs analysis and deliver training to bridge gaps in employee's skills and knowledge.
Plan, develop and implement courses to meet the training needs of trainees in the given training discipline
Facilitating safety induction to new employees, visitors, contractors and employees returning from leave
Ensure that company procedures and safety regulations are re-enforced in order to minimise accidents and optimise production
Maintain training records and training metrics for all trainees
Liaise with the trainees Supervisors on training schedules and ensure timely delivery of trainings
Maintain effective communication with clients to establish training needs and report on training progress
Evaluate the effectiveness of trainings and modify training materials as appropriate
Develop and maintain training material to the highest standards
Review of operational tasks and procedures including SOP's
Maintaining an appropriate reporting schedule as determined by the Training Coordinator.
Qualifications
Minimum of a Grade 12 general education certificate.
Minimum of diploma Certificate in metallurgy/ chemical engineering.
Teaching Methodology.
Trainer Assessor Zambian accreditation will be advantageous
MS Office Suite – Excel, PPT, Word.
Trainer skills set – Facilitation / Presentation / Coaching skills.
Experience
A minimum of 5 years' relevant metallurgical experience in mineral processing/ Hydrometallurgy.
A minimum of 3 years in the training industry.
BEHAVIOURAL TRAITS
Teamwork
Bold initiative
Thinking safely
Upholding quality
Technical Skill
Driving quantity
Driving attendance
OPERATIONAL REQUIREMENTS
Standby work when required
Overtime when necessary
Exposure to dust, heat, noise and chemicals
PC Literacy