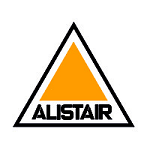 Job Title: Trainee Transit Controller (Zambia)
Alistair Group, one of the fastest growing entities in East and Southern Africa. We aim to make industry work better in Africa.  We are an asset-based organization run by a professional and highly experienced team focused on bringing an efficient, execution culture and best practice to our customers' operations.
1. Essential Skills:
Clear communication skills ensuring clear and candid information.
Computer Literacy to effectively operate and manipulate online management systems.
Faultless administration skills ensuring accurate and efficient procedures.
Problem solving skills to ensure obstacle to progress are overcome.
2. Qualifications:
A minimum of Certificate or Diploma in any relevant discipline and/or equivalent vocational. experience in Transport / Logistics service support.
Fluent English
IT Literacy
3. Overall Purpose
To work as part of a team in the tracking call centre and function as a vehicle tracking operator.
4. Accountabilities & Responsibility Areas
Responsible for monitoring and recording truck location and status.
Communicate any issue that prevents the efficient transit of Alistair Group Cargo to operations & support staff.
Find Zambia Jobs – The best Job board for jobs in Zambia