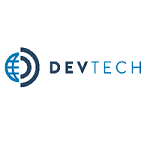 DevTech Systems Inc.
DevTech Systems, Inc. (DevTech) is an international consulting firm dedicated to development, with over 30 years of experience providing advisory services and technical assistance to government, private sector, and civil society stakeholders in more than 100 countries. We are a data-driven evidence-based organization that specializes in informing policy making by delivering focused data-driven evidence-based analysis products and services. DevTech's core practice areas include Data Services, Public Financial Management, Knowledge Management and Data Analysis, Monitoring and Evaluation, Education, Gender and Youth, Security Transparency and Governance, and Energy and Environment.
Overview
DevTech is seeking a Trade Specialist for the USAID/Zambia's Business Enabling Project. The purpose of this project is to catalyze greater gender equality and inclusive private sector investment and trade in rural areas by strengthening select Zambian government and civil society organizations to implement improved and streamlined policies and processes for economically viable and gender balanced rural enterprises. The project will also support the creation of an enabling environment that incentivizes productive investments in trade, agriculture, energy, eco-tourism, and sustainable natural resource management.
Responsibilities
The Trade Specialist, under the overall guidance of the Chief of Party (COP), will be responsible with performing a range of coordinating and supportive duties and responsibilities. The following responsibilities are included but not exhaustive:
Providing technical assistance for implementation of regional trade and private sector policies to improve integration and reduce the time and cost of internal and cross-border trade and investment.
Monitoring technical assistance activities, tracking, and informing activity design, reporting, and identification of issues and challenges affecting trade.
Providing effective outreach and coordination with the USAID mission, donors, and local partners.
Maintaining close relationships with the Zambian government, international and regional research institutions to assess, analyze, and
identify trends and policies related to trade.
Qualifications
Minimum Qualifications:
Advanced degree in Business, Economics, Law, or other relevant areas.
8 years of experience with technical expertise in economic growth, public financial management, and functioning financial markets and trade capacity building.
6 years of experience in managing or implementation of economic growth projects, preferably with USAID.
Experience and knowledge of economic policy and governance.
Experience in managing a multi-component economic growth project in a transition environment.
Strong interpersonal skills.
Fluency in written and spoken English.
Preferred Qualifications:
Experience working in Zambia
Experience with key institutions and organizations relevant to economic growth issues in Zambia.
EEO Statement
NOTE: This job posting should not be construed to imply that the requirements are the exclusive standards of the position nor will it be the sole basis for any subsequent employee evaluations. Incumbents will follow any other instructions and perform any other related duties as may be required by their supervisor.
All qualified applicants will receive consideration for employment and will not be discriminated against on the basis of race, color, religion, sex, national origin, disability, sexual orientation, protected veteran status, or other status protected by applicable law.