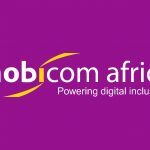 Position: Trade Development Representative (TDR) x40
Responsibilities
Agents/ Merchants recruitment, transaction, and performance in a specific market, in order to achieve the required growth in transaction volumes.
Execute Trade Development activities within assigned region/territory.
Drive and manage the recruitment of subscribers on voice and mobile money as per laid out targets
Hold Agents assistant Forums in liaison with the technical Experts
Deploy merchandise (posters, fliers, logbooks, registration books etc.) within the required SLAs
Carry out trade visitations (calls) to check on availability of E-cash and other business items / requirements.
Handle first level of customer service to Agents and handle customer complaints arising.
Provide feedback (Reporting) on market activities to the Team lead – Competition, Non-Compliance to KYC / AML standards
Building and maintaining effective business relationships with Zanaco Xpress Agents
Breakdown on reward
Based on the following Parameters/ KPI's.
1. Recruitment – 50%
2. Training and Activation – 25%
3. Visits – 10%
4. Branding and Visibility – 5%
5. Issue Resolution – Escalations – 10%
Qualifications & Experience
Diploma in sales and marketing/Business Administration/Business Management or equivalent.
Minimum of two years of relevant work experience (sales & marketing of products & services) and field force management. – Telecoms or Banking industry desirable.
Shall be results oriented, motivated, resourceful, and able to work independently.
Good Communication and People Management skills.
Proficiency in MS Office
Interested applicants should send their Curriculum Vitae and Credentials to [email protected].
Deadline is 11th February, 2021.