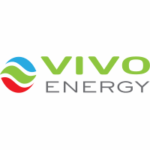 Job Purpose
To manage the relationship with Retailers in order to deliver sales targets and maximize site profitability as well as retail site development potential.
Principal Accountabilities
Maximize all sales development potential whilst protecting Vivo Energy's interests, through the coaching and motivating of Retailers.
Deliver sales & operations targets for geographical area through regular reviews and appropriate action plans.
Ensure consistent delivery of Customer Commitment by managing contract compliance using the Territory Manager Site Review (TMSR).
Identify gaps to Retailer competencies and delivery of Customer Commitment; coach, support and advise Retailers with the aid of appropriate tools.
Develop Retailer succession plans within the Territory ensuring Retailer pipeline is in place through active participation in recruitment and selection processes.
Ensure that the Retailer trains and develops their staff, and understands the importance of People in delivering the Customer Commitment.
Review Retailer's P&L statements, and support Retailer to develop action plans to close performance gaps.
Develop and maintain a strong HSSE culture within the territory.
Ensure that all HSSE standards and procedural compliance are adhered to and stakeholder relationships are managed pro-actively.
Plan and conduct site visits in accordance with Call Planning Cycle tool.
Implement and support Marketing and Network initiatives.
Requirements
Minimum of a Degree in Business Administration, Sales & Marketing or related field
Minimum of 5 years sales and marketing experience
Proven communication and interpersonal skills
Proven negotiation skills
Market awareness
Commercial acumen and problem solving skills
Proven experience in a similar environment with a track record of performance.
Track record in a similar environment for developing retail business
Driver's License
To apply, please send us your application (Cover letter and CV) by 15th October 2021. Kindly note that only shortlisted candidates will be contacted.