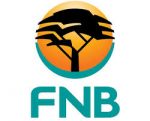 Teller – IRC215457
at Zambia, Lusaka, Zambia in FNB Zambia Commercial Branch
Ends 04 Mar 2022
Purpose
To provide excellent service by processing client transactions in a quick correct and efficient manner according to specified procedures.
Experience and qualifications
Diploma/Degree in Business related field.
Previous teller experience will be an added advantage.
TCD experience preferable.
Responsibilities
Management of cost (Tellers Differences).
Leads generation.
Must be ready to receive customer when the doors open.
Engage the customers in a professional way as specified in the service standards.
Ensure that the customers' requests are clearly understood.
Process the request in a quick and efficient manner without any mistakes.
Treated customer information with the necessarily confidentiality.
Make the customer aware of security information that will assist them in keeping their money safe
Adherence to FNB Golden Rules.
Execute activities within risk and compliance requirements.
Error free capture of transactions (deposits, transfers, payments and withdrawals)
Achieve competence against all key result areas required.
Ensure annual / sick leave is updated on MyWorkPlace.