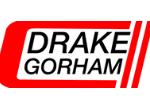 Website Drake and Gorham Zambia Limited
Drake and Gorham Zambia Limited seeks the services of qualified and experienced persons to fill the following position urgently: Technician_Elevator & Escalator Installer (x2)
Core responsibilities and duties shall among others be:
Carry out all escalators and elevators work on sites, in particular carrying out and executing hands-on installations, fault finding/repair and service works, dismantling of elevators and all other works assigned to you by the company.
Ensuring that all required tools are available on site for that particular job (ladders, scaffolds pliers, screw drivers' level etc).
Ensure that you are in full protective clothing before living the office and required hand tools for the job.
Ensure that all works are carried out up to 'D&G standards to maintain customer satisfaction as well as help remain the leading and reputable company in offering high quality service with competence among competitors.
Any other job assigned by your superiors.
All applications must be addressed to Human Resource:
Drake and Gorham (Z) Ltd
Head Office Plot 5163 Washama Road,
Lusaka PO Box 31776, Lusaka.
or emailed to
[email protected]; [email protected] Not later than 5th February, 2021