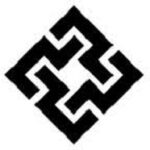 At First Quantum, we free the talent of our people by taking a very different approach which is underpinned by a very different, very definite culture – the "First Quantum Way".
Working with us is not like working anywhere else, which is why we recruit people who will take a bolder, smarter approach to spot opportunities, solve problems and deliver results.
Our culture is all about encouraging you to think independently and to challenge convention to deliver the best result. That's how we continue to achieve extraordinary things in extraordinary locations.
Job description:
Purpose
The purpose of the role of the information Desktop support technician, you'll assist computer users with setup, maintenance, troubleshooting and problems they have with their computers.
Key Responsibilities
Confers with users and IT personnel to develop new approaches or alternatives to ensure that user assistance is being provided effectively and efficiently.
Work closely with the Service Desk as a second level support escalation to resolve assigned tickets
Will be expected to take ownership for assigned incidents and problems, and contact required resources to resolve the problem, with minimum supervision.
Follow-up with assigned tickets and promote ticket resolution – escalate tickets to other technical resources as needed to ensure successful and timely ticket resolution.
Ensure desktop computers interconnect seamlessly with diverse systems.
Support Microsoft Windows 7, Windows 10 Operating Systems.
Maintain passwords, data integrity and file system security for computing environment.
Interact with vendor support contacts to resolve technical problems with desktop computing equipment and software.
Recommend and implement upgrades on systems to ensure longevity.
Troubleshoot all Microsoft Office Suite 2010 – 2016 issues and queries be it Outlook, Word, Excel, Projects etc.
Identify and repair hardware and network connectivity issues.
Assist in technical upgrading and maintaining of entire desktop systems.
Trains employees and orients them on how to use computer hardware and software applications
Contributes to the development, implementation and maintenance of PC-related policies, procedures, and standards that conform with organizational objectives and IT industry best practices.
Provide and observe user confidentiality when working on user or organization ICT Resources.
Responds to request for service with experience and compliance in established time limits
Qualifications
Minimum Education:   Relevant administration degree or equivalent. Or can show adequate progress toward achieving required qualification
Experience
Minimum of 4 years' relevant administration experience, preferably in the mining industry.
BEHAVIOURAL TRAITS
Integrity
Confidentiality
Results orientation
Planning and organizing
Business acumen
OPERATIONAL REQUIREMENTS
Good communication skills
Experience as a desktop support technician.
Capabilities needed to deliver in-person and remote IT aid.
Fantastic installation, diagnostic, upgrade, and restoration abilities.
Superb time management skills.
Clear written and verbal communication.