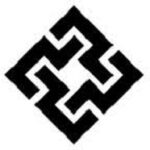 FQM
Purpose of the role
This position is responsible for assisting in new installations and establishment of preventative and responsive maintenance of Air-Con, Chiller and, Refrigeration and any associated equipment across the site, to ensure maximum operational performance is achieved in a safe and cost effective manner while ensuring compliance with relevant procedures, polices, legal requirements and consent conditions.
Key Responsibilities
This position will be required to adhere to all relevant requirements, policies, procedures and legal regulations pertaining to health, safety, environment and quality, and any other regulations as required by the company and relevant to the level of the role and responsibilities of the function.
Installation of new and replacement of old, faulty or redundant systems as per the Company and vendor's safety and quality specifications.
Adhere to the companies planned and preventative maintenance schedules and procedures.
Effectively maintain the equipment with the minimum effect on the plant production.
Ensure that stock levels of power line and associated equipment are maintained in the warehouse and report all defective or substandard equipment to your direct Supervisor.
Maintain the correct and safe usage of all hand tools within the section.
Report all defective tools, record and control all replacement of tools.
Any other duties as directed by the Direct Supervisor.
Qualification, Experience & Skill
G12 Certificate.
Refrigeration/Air Conditioning Craft Certificate.
Minimum 2 years' experience in a Mining environment working as an air-con technician.
A member of the Engineering Institution of Zambia (EIZ).
Experience in the operation and maintenance of Air-Cons, Chillers Evap Coolers and associated equipment.
Demonstrated application of continuous improvement ideas.
Ability to quickly adapt to technological changes in Maintenance.
Demonstrated ability to work safely and improve team safety awareness.
Able to diagnose problems and potential problems.
Behavioural Traits
Have good communication skills
Demonstrated ability to work unsupervised and achieve required operational outputs.
Must be self-driven, flexible, dedicated and strong will to get results in a timely manner
Detail Orientation and attention
Problem Solving
Team player
Be active at continuous improvement