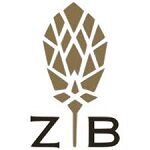 Zambian Breweries Plc
ZAMBIAN BREWERIES PLC
VACANCY
Zambian Breweries Plc is a stable and mature company. Our affiliation to AB-Inbev gives our employees a sense of pride and that of belonging to one of the biggest international brewing companies in the world. Zambian Breweries attaches great importance to the development of its employees. The Company offers opportunities for all to learn develop and grow, whilst offering challenging career opportunities for lateral or vertical advancement.
We are therefore inviting applications to fill the following vacant position in the Supply Department in Lusaka and Ndola.
Position: Technical Trainees (x4)
Grade: IX-B Contract: Permanent
The Technical Trainee programme is a structured 18 months programme which is designed to address the acquisition of Technical skills and experience for graduates as well as familiarise them with the company culture and Principles. The rigor of the programme of the programme should ensure that an individual that has completed the programme can be allocated an area of responsibility immediately.
Key outputs and responsibilities.
The technical trainee-ship is primarily a hands-on , self- study program where the Trainee is expected to gain a full understanding of the theory, principles and operations of equipment across Supply.
Participation in projects in supply aligned to the program requirements and brewery priorities.
Apply VPO principles
Diagnosis of systematic and situational problems and troubleshooting
Participation in Supply Team structures including acting roles in identified leadership position
Communication of learnings and solutions across various levels of the business.
The start-up procedure.
Operating, monitoring and controlling the machine during normal operating conditions (this includes the relevant quality control assessments for the machine/equipment as well as the use of PIMS (Process Input Monitoring Sheets) and POMS (Process Output Monitoring Sheets).
The shutdown procedure.
Brand and Pack change over's.
Quick Fix procedures.
Cleaning and sterilizing procedures.
Autonomous maintenance procedures.
Know details of specifications, requirements, anticipated conditions and possible variations regarding input conditions, process conditions and output
Understand what quality parameters are measured and understand the methodology behind the measurements
You need to understand how each stage contributes to the sensory characteristics of the final beer
Before working in any area of the plant, you must familiarise yourself with safety risks and appropriate procedures.
Perform 5s at the workstation.
This job is particularly suitable for candidates who meet the following requirements:-
Grade 12 certificate with five credits
Minimum Degree in Production, Electrical, Mechanical, Chemical Engineering, Megatroincs, Industrial Electronics, and Process instrumentation. Degree in Food and Biological Sciences or related field will be an added advantage.
Ability to communicate well
Knowledge of customer service principles
Proven leadership capability (high team engagement)
Proven problem solving skills and ability to apply problem solving tools and strategies for root cause analysis
Ability to work in a high pressure environment.
Presentation and communication skills (PowerPoint & Excel skills are essential)
Good decision-making ability
Ability to analyze data; trend analysis and numerical ability.
SUBMISSION OF APPLICATIONS
Interested persons should forward their applications, curriculum vitae and copies of their qualifications to [email protected] not later than 27th March, 2021.
"Zambian Breweries PLC is an equal opportunities employer and we promote gender equality in the company."
"Bringing people together for a better world"