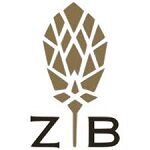 Zambian Breweries PLC
The packaging technical trainee programme is a structured 18 month programme which is designed to address the acquisition of technical skills and experience for graduates as well as familiarize them with the company culture and principles. The rigor of the programme should ensure that an individual that has completed the programme can be allocated an area of responsibility immediately.
Roles & Responsibilities:
The Technical Traineeship is primarily a hands-on, self-study program where the Trainee is expected to gain a full understanding of the theory, principles and operation of packaging equipment across the packaging hall
Participation in projects in packaging aligned to the program requirements and brewery priorities
Diagnosis of systemic and situational problems and troubleshooting
Participation in packaging team structures including acting roles in identified leadership positions within packaging
Communication of learnings and solutions across various levels of the business
Apply VPO principles
Qualifications & Experience:
BSC or B.Tech or equivalent in Mechanical, Electrical or Industrial Engineering​
2 years Packaging Experience
Additional Information:
AB InBev is an equal opportunity employer and all appointments will be made in-line with AB InBev employment equity plan and talent requirements. We are a company that promotes gender equality. Internal applicants require line manager approval. Please note that only short-listed applicants will be contacted.
The advert has minimum requirements listed. Management reserves the right to use additional/relevant information as criteria for short-listing. Interested candidates who meet the above specifications may apply no later than 14 May 2022.
Band: VIII-B