Full Time
Applications have closed.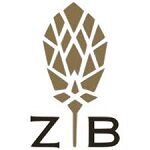 Dreaming big is in our DNA. Brewing the world's most loved beers and creating meaningful experiences is what inspires us. We are owners, empowered to lead real change, deliver on tough challenges, and take accountability for the results. We are looking for talent that shares these values, that is ambitious, bold & resilient. We want talent that is looking for fast career growth, cross-functional experiences, global exposure and robust training & development.
The packaging technical trainee programme is a structured 18 month programme which is designed to address the acquisition of technical skills and experience for graduates as well as familiarize them with the company culture and principles. The rigor of the programme should ensure that an individual that has completed the programme can be allocated an area of responsibility immediately.
Roles & Responsibilities:
The Technical Traineeship is primarily a hands-on, self-study program where the Trainee is expected to gain a full understanding of the theory, principles and operation of packaging equipment across the packaging hall
Participation in projects in packaging aligned to the program requirements and brewery priorities
Diagnosis of systemic and situational problems and troubleshooting
Participation in packaging team structures including acting roles in identified leadership positions within packaging
Communication of learnings and solutions across various levels of the business
Apply VPO principles
Read and understand the relevant production schedule
Prepare raw materials and supplementary materials
The start-up procedure
Operating, monitoring and controlling the machine during normal operating conditions (this includes the relevant quality control assessments for the machine/equipment as well as the use of PIMS (Process Input Monitoring Sheets) and POMS (Process Output Monitoring Sheets)).
Know and understand the shutdown procedure
Brand and Pack change over's
Quick Fix procedures
Cleaning and sterilizing procedures
Autonomous maintenance procedures
Retrieve and analyse data (process and quality) from typical data sources (SCADA and databases)
Know details of specifications, requirements, anticipated conditions and possible variations regarding input conditions, process conditions and output conditions
Understand the relationship between these conditions. For example, the way high product temperature during transfer to the filler bowl/in the filler bowl (input) affects the filling operation (process) results in over fobbing and low fill heights/volumes (output)
Understand what quality parameters are measured and understand the methodology behind the measurements
Understand how each stage contributes to the sensory characteristics of the final beer
Know fundamental machine, equipment or process design philosophy, the process inputs and outputs and how these are controlled as well as the associated maintenance package for each machine or equipment must be thoroughly understood
Qualifications & Experience:
BSC or B.Tech or equivalent in Mechanical, Electrical or Industrial Engineering​
2 years Packaging Experience
Additional Information:
AB InBev is an equal opportunity employer and all appointments will be made in-line with AB InBev employment equity plan and talent requirements. We are a company that promotes gender equality. Internal applicants require line manager approval. Please note that only short-listed applicants will be contacted.
The advert has minimum requirements listed. Management reserves the right to use additional/relevant information as criteria for short-listing. Interested candidates who meet the above specifications may apply no later than 20 October 2022.
Band: VIII-B