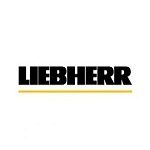 Liebherr-Zambia Limited
This Technical / Reliability Engineer role shall source and develop analysis methods to determine reliability of Liebherr Products, components, and processes by acquiring and analysing data. The position shall develop reports detailing reliability trends and in conjunction with internal and external stakeholders, provide recommendations for improvements to address the reliability issues. This job role shall advise the Customer on OEM best maintenance practices including services, Major Component Exchanges, and System functions. This position is the initiator of product improvement, with the sole purpose of maximizing fleet reliability; through product issue reporting, analysis of data, recommending of improvement.
Responsibilities
The below job narrative reflects management's assignment of essential functions; it does not prescribe or restrict the tasks that may be assigned:
 Ensures MIN Product Improvement Reports (PIR) issued by product technicians meets the established requirement and with adequate data   and or meaningful information.
 Reviews PIR's issued by LZM personnel, and conduct analyses of the reliability problems using various sources of information within the   Liebherr group.
 In coordination with Customer Service Team, investigate reliability problems to determine the root causes using methodologies such as the "5-   Why".
 Develop reporting tools to come up with Root Cause Analysis (RCA) reports
 In coordination with the Service manager, work with the Liebherr Factories (MIN & EMT) to provide improvements on product issues.
 Focal point for Field Test implementation and Reporting.
 Develop monthly product reliability Trend Reporting detailing improvement initiatives and ongoing projects.
 Where local improvement are recommended, ensure all related MIN Policies are followed including MIN PO MIN 302 37527.
 Provide technical assistance on all product and/or quality related issues
 Monitor the local fleet, identify, and report any improvement potential or development need to the corresponding factory.
 Where required, assist the Service Department with planning and execution of field activities to document product and/or service process   improvements.
 Ensure that the quality of product reliability information provided by the affiliate is good enough to allow proper action.
 Ensure all activities are conducted within Company and Legislative workplace health and safety guidelines
 Provide technical assistance to the Service manager on reliability related dealings with MIN and EMT factories.
 Follow up on execution of Customer Service Information TI's as approved with Product support representatives as a means of driving                 improvements.
 Provides technical advice in the development of service manuals, Technical Instructions (TI's) and Service Instructions (SI's), Engineering         Change Requests (ECR's) and training courses.
 Issue Product Improvement Reports on specific failures where broader perspective is required to outline the problems.
 Update PIR's with Root Cause Analysis Reports issued by Reman Centres.
 Highly involved in the warranty process, ensures the technical content of claims is clear and complete.
Competencies
Core Competencies:
    Customer Focus: Is attentive and responsive to the needs of internal and/or external customers. Builds and maintains customer satisfaction
    Teamwork: Develops and maintains positive relationships with colleagues and superiors. Accepts instructions and assignments. Assist              others to accomplish company objectives. Creates trust. Works collaboratively in group situations and values diverse point of views.
    Professionalism: Demonstrates honesty, fairness and trustworthiness. Follows through on commitments and admits to mistakes.
Technical Competencies:
Skills and Product Knowledge: Possesses the skills and Product knowledge needed to perform tasks efficiently and competently.
Product inspection and Trouble shooting:  Demonstrate ability to conduct complete product inspection, identifying defective parameters and provide detailed reports and remedial actions.
Analytical Thinking: Breaks down problems and issues into components and analyses the costs benefits, opportunities, and risks associated with each alternative solution.
Computer literate: Possesses Advanced Knowledge and skill in Microsoft Office Excel, Outlook, PowerPoint and Word.
Data / It Systems, Reporting & Budgeting: Accesses appropriate data and information to analyze specific business challenges and recommend solutions or suggest improvements to the system.  Evaluates and offer recommendations on aspects of budgeting requirements.
Planning: Works in a cross-functional team to provide analytic support for senior managers and directors.
Documentation And Archiving: Assists in the development of documentation and archiving policies, procedures, and processes (including retention and disposal) in line with legal requirements and best practices.
Reporting: Demonstrates the ability to utilize online technical solutions that improve the effectiveness of the reporting and information management systems.
Relationship Management: Has oversight of stakeholder issues and drivers.
Occupational, Health Safety And Environment: Review and report on working practice and the environment to highlight potential risks and hazards
Maintenance: Performs maintenance jobs of moderate complexity.
Education and Experience
    Associate's degree or equivalent from two-year College or technical school in Electrical or Mechanical Engineering.
    Minimum five (5) years related experience and/or training in repair and maintenance of heavy mining equipment; or equivalent combination        of education and experience.
    Prior Reliability related experience will be an added advantage.
Additional Requirements:
    Employment is subject to medical tests results
    Ability to attend and pass customers mine site inductions.
    Ability to maintain a valid driver's license and passport.
    Able to work 5 days a week up to 12hours a day
Working Conditions:
The work environment characteristics described here are representative of those an employee encounters while performing the essential functions of this job. Reasonable accommodations may be made to enable individuals with disabilities to perform the essential functions. While performing the duties of this Job, the employee is frequently exposed to moving mechanical parts; high, precarious places; fumes or airborne particles; outside weather conditions; risk of electrical shock and vibration. The employee is occasionally exposed to wet and/or humid conditions, extreme heat. The noise level in the work environment is usually loud.