Full Time
Applications have closed.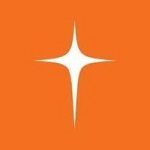 World Vision Zambia
With over 70 years of experience, our focus is on helping the most vulnerable children overcome poverty and experience fullness of life. We help children of all backgrounds, even in the most dangerous places, inspired by our Christian faith.
Come join our 34,000+ staff working in nearly 100 countries and share the joy of transforming vulnerable children's life stories!
Key Responsibilities:
Program Development and Management
Review the Technical Approach and Technical Programme (TP) to achieve the WVZ National Office Strategy. Set and enforce TP standards to be adhered to by implementing staff and partners for quality programming.
Develop, select and/or adopt tools, models and protocols to aid in program implementation by the program staff.
Provide technical oversight to ensure program implementation is line with the National strategy and other relevant standards and policies.
Support Area Programme budgeting for ZREAD TP activities and provide guidelines on costing.
Ensure the integration of gender and disability in programme implementation.
Develop and apply risk mitigation strategies to monitor and adapt to contextual and other operational, financial and technical risks.
Grant Acquisition and Management
Ensure ZREAD TP is adequately funded to achieve Technical Programme outcomes.
Determine the needs of the primary focus areas and funding deficit in collaboration with the Area Programme Manager for focused Programmes intervention.
Work with the Resource Acquisition team to preposition, establish donor linkages, develop and market fundraising products (concept notes, proposals) in order to mobilize additional funding for the TP.
Provide technical support to grants and PNSF projects to meet stakeholder's requirements and project objectives.
Networking, Collaboration and Liaison
Lead in strategic networking with donors, government ministries, and other stakeholders at various levels in order to profile World Vision Zambia Limited work.
Collaborate with the Advocacy team to influence policy enactment and implementation related to Literacy, ECE and Education.
Represent WVZL in various key meetings at national including Education Technical Working Group, Education Project Coordinating Committee (PCC), Ministry of General Education (MoE) Joint Annual Review (JAR) meeting, ZANEC meetings and any other relevant education committee meetings for alignment of National priorities.
People Management
Support staff recruitment and orientation in order to attract and retain talent to deliver programmes interventions
Build capacity of technical staff through coaching and mentoring for increased/enhanced competency.
Manage performance of TP staff for increased accountability
Support team and organisational learning to promote a culture of mutual respect amongst staff
Other Attributes
Show spiritual maturity, integrity and energetic personality, through attendance of daily devotions and other spiritual nurture programmes.
Other duties as designated by the Line Manager or his/her delegate.
Qualifications:  Education/Knowledge/Technical Skills and Experience
The following may be acquired through a combination of formal or self-education, prior experience or on-the-job training:
Master's degree in Education or relevant field with minimum 3 years' experience in relevant field.
University Degree in Education or relevant field with minimum 7 years' experience in relevant field.
Experience in teaching primary school grades will be an added advantage
Experience in Education Program Management in a complex, international organisation preferably NGO context
Knowledge and understanding of World Vision operations would be an added advantage
Experience in project design, implementation, monitoring and evaluation and report writing essential
Must have excellent communications, interpersonal, analytical, decision making, conflict management, negotiation, networking, liaison and donor engagement skills
Ability to work in a cross-cultural environment, and must be a mature Christian.
Computer literate in Word, Excel, PowerPoint
Capacity to function well in a team and contribute effectively to team efforts.
Knowledge in Literacy programing – A must.
Applicant Types Accepted:
Local Applicants Only