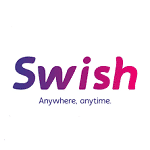 Website Swish Pay
Payments - Anywhere, anytime
Position Advertised: Technical Operations Assistant
Location: Lusaka, Zambia
Contract: 1Year – renewable
Probationary Period: 3 Months
Reporting to: Head of Operations
Who's Hiring?
Swish Pay is Zambia's fastest growing Merchant Payment Platform offering secure, convenient and rewarding payment processing services. Swish Pay connects consumers to merchants through innovative payment services enabling cashless payments right from our street-side vendors to large retailers. Swish Pay is not a wallet, rather offers the flexibility to securely pay directly from your Visa, MasterCard, or Mobile Money wallets. Our team thrives on innovation, technical awesomeness, being somewhat security paranoid but all-in-all puts our customer needs first!
We need a dynamic individual to be a part of our operations team.
If you are an individual that believes in the future of cashless payments, innovative, fearless and want to be on the winning team that has made an impact to drive financial literacy in this country, we are the team for you!
Job Description
The role of the Technical Operations Assistant is to facilitate the process of merchant onboarding and support of Swish Merchants. The role requires someone with a confident personality as part of the tasks include offering training and technical support to our merchant community.
What you'll be doing:
1. Onboarding Merchants on the Swish Pay platform after through verification of the required KYC documentation and application forms;
2. Detailed training of Swish merchants being on-boarded, including detailing the process flow of transactions of and ensure they are fully conversant of the Swish payment processing service and how to interact with their customers to receive Swish Payments.
3. Branding of the Merchant sites with the various Swish branding collateral made available, including selection of the appropriate usage of these materials to ensure the visibility of Swish branding at merchant locations.
4. Visiting already setup Swish merchant sites for re-training and courtesy check-in's, ensuring that the staff at Merchant locations are well trained and oriented.
5. To help resolve any on-site knowledge gaps and help address any questions or clarifications that on-boarded merchants have.
6. Replace or enhance branding and visibility at Merchant locations through the routine visits.
7. To maintain a daily record of the merchants being on-boarded, setup and re-visited with feedback of each merchant locations status as of the day end.
8. Merchant feedback to be passed on to the concerned departments timely.
9. To work with other departments to ensure smooth and efficient operations.
Pre-Requisites and Experience
1. Must be a very good communicator, energetic and excellent oral skills
2. Must be Tech savvy with a good understanding of Mobile Applications and how they work.
3. Conversant with mobile payment applications.
4. Ideally have had experience in training & facilitation roles
5. A driving license / motorbike riding license – with a validity of two years is a must.
How to apply?
Send us a ONE-pager about yourself, your professional background and why you are suitable for this role. Please ensure your mobile contact numbers are indicated in your One-Pager. Short listed candidates will be contacted for detailed CV's and other requirements. You can email your ONE-pager to [email protected]