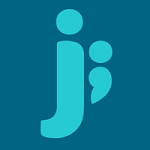 Jhpiego
Jhpiego is an international, non-profit health organization affiliated with The Johns Hopkins University. For 40 years in East and Southern Africa, Jhpiego has empowered front-line health workers by designing and implementing effective, low- cost, hands-on solutions that strengthen the delivery of health care services, following the household-to-hospital continuum of care. Jhpiego partners with organizations from the community to the national levels, building sustainable, local capacity through advocacy, policy development, human resources for health and quality and performance improvement approaches. For further information about Jhpiego, please visit our website at www.jhpiego.org.
Jhpiego invites applications for the following position(s) on the Family Health and Nutrition Project (FHN).
The Family Health and Nutrition Project (FHN) is a five-year, USAID-funded project that will contribute to reduction of maternal mortality and under five mortality through collaboration with Government of the Republic of Zambia (GRZ), Ministry of Health (MOH), communities and other local partners to improve health system performance and to deliver high-quality, accessible reproductive, maternal, newborn, child, and adolescent health and nutrition (RMNCAH&N) care.  Working in four provinces, Eastern, Luapula, Muchinga, and Southern, FHN will work with MOH provincial and district counterparts to deliver high-quality services, strengthen health systems, and increase community engagement.
Technical Director
Position Reports To:  Chief of Party
Position Supervised: Technical Advisors
Location: Lusaka, Zambia
Position Summary
The Technical Director/Team Leader will work closely with technical implementation teams to ensure the project progresses towards expected results. S/he will also work with M&E staff to ensure project deliverables are monitored and course corrections are identified and implemented as appropriate. Other key responsibilities include supervising technical staff and adjusting project activities based on monitoring at the district level.
Responsibilities:
Technical Leadership and Oversight
Provide technical leadership and strategic direction for the project's technical assistance efforts, ensuring the integration, quality and sustainability of interventions
Provide day-to-day technical oversight for design, planning and implementation of activities in support of project goals and objectives
Establish and implement a system to ensure technical quality and fidelity across target provinces and districts
Collaborate closely with other Team Leaders to ensure harmonization of project approaches across technical and geographical areas
Track measures for climate risks in the EMMP and include these in work plans, budgets, and MEL plan
Development and Implementation of Technical Approaches
Provide technical leadership to the development the project strategic plan, work plan, and project monitoring, in close collaboration with MOH, USAID and other stakeholders
Work closely with the Chief of Party on setting project priorities and directions, and responding to requests for support from local counterparts
Identify appropriate facility- and community-based strategies and lead the formulation of innovative approaches to address reproductive, maternal, newborn, child and adolescent health and nutrition service delivery
Oversee efforts to provide mentoring and capacity building at the individual and organizational level in reproductive, maternal, newborn, child, and adolescent health and nutrition services
Monitoring, Evaluation and Learning
Work with M&E staff to design, implement a plan to track data/results related to reproductive, maternal, newborn, child and adolescent health and nutrition service delivery to inform adjustments in project implementation
Document successes, lessons learned and challenges in implementation as well as reports of project activities and results to the project and donor, including routine quarterly and annual reports and other reporting requirements as requested
Author/co-author abstracts, presentations, and articles for journals and conferences
Stakeholder Engagement and Collaboration
Foster and maintain excellent relationships with USAID and in-country stakeholders as a representative of the project, and develop rapid responses to requests
Collaborate with all local stakeholders and implementing partners, especially the Ministry of Health and other implementing partners, to ensure that all activities conform to requirements and regulations
Facilitate the project team's relationship with designated counterparts at USAID, the Ministry of Health at both provincial and districts levels, private sector partners and other key stakeholders in Zambia such as NGOs and CSOs, to ensure effective technical assistance
Actively participate in relevant technical advisory/working groups and professional forums representing Jhpiego
Management
Supervise technical staff and build, mentor, and manage a team of highly qualified staff to ensure rapid and sustainable results
Manage technical contributions of subgrantees, including defining scopes of work
Qualifications:
A Clinical Degree (doctor or nursing), and Master of Public Health preferred
At least 10 years' experience implementing and/or providing technical assistance in integrated reproductive, maternal, newborn, child and adolescent health and nutrition service delivery
Demonstrated experience in quality improvement at facility and community levels
Skilled in building capacity of individuals and organizations
In-depth understanding of Zambian healthcare system, particularly the public health system
Proven track record managing a project team composed of several technical experts and fostering team work
Familiarity with USAID's administrative, management and reporting procedures and systems
Excellent diplomacy skills and a proven ability to establish and maintain interpersonal and professional relationships with USAID, host-country counterparts and representatives from other key stakeholders such as NGOs, CSOs, and the private sector
Expertise in research to practice—identifying and adapting best practices to specific project contexts
Excellent verbal, written interpersonal and presentation skills in English
Proficiency in Microsoft Office
Ability to travel nationally and internationally 30%
To apply, please send your application letter and curriculum vitae only in a single document, stating the position and location in the subject line to the Human Resources Manager: [email protected]
Please note that only shortlisted candidates will be contacted
Closing date is Friday September 24, 2021