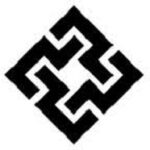 Reporting to the Superintendent, CAT trucks, you will be responsible for providing technical expertise to the Mechanical and Auto Electrical teams by building, assessing and continuously improving the equipment availability by Identifying, developing and implementing improvement initiatives to increase efficiency and effectiveness of all mobile equipment.
The Kansanshi copper-gold mine near Solwezi, in the North Western Province of Zambia, has been our flagship operation since 2005.
From its two open pits, the Kansanshi copper-gold mine near Solwezi, in the North Western Province of Zambia, produces more copper than any other mine in Africa.
Since we started production at Kansanshi opening in 2005, we have installed several expansions, and the operation is now capable of producing 340,000 tonnes of copper and more than 120,000 ounces of gold per year.
Kansanshi employs more than 13,000 people, primarily Zambians, and utilizes state-of-the-art technology to extract copper and gold from three different ore types, with world-class efficiency.
Key Responsibilities:
The incumbent will be required to adhere to all relevant requirements, policies, procedures and legal regulations pertaining to health, safety, environment and quality, as well as finance, human resources, and any other regulations as required by the company and relevant to the level of the role and responsibilities of the function;
Provide leadership and mentoring for your subordinates, including on-going training and development.
Monitor condition of equipment.
Carry out routine and statutory inspections.
Identify continuous improvement opportunities of maintenance processes and systems.
Diagnostic fault finding on mechanical, electrical and instrumentation systems
Ability to use Root- cause analysis tools in investigating breakdowns and sub-standard performance of equipment.
Carry out routine maintenance and repairs to the mining fleet, while training subordinate employees
QA/QC of planned maintenance and breakdown repairs on the mining fleet.
Measure and report overall maintenance performance
Cooperate with the maintenance planners regarding input schedules and accurate information.
Promote and comply with the FQMO Occupational Health & Safety Policies.
Ensure appropriate facilities, procedures and workforce competence to achieve legal compliance, incident prevention and the achievement of tasks in an environmentally sustainable manner.
Ensure the development and maintenance of up to date job procedures for all tasks performed within the function.
Perform any other duties as required by Management.
Qualifications:
Grade twelve (Grade 12) School Certificate
Diesel Mechanic trade qualification
Minimum of 5-8 years' experience in a maintenance technical adviser role
Member of the Engineering Institute of Zambia (EIZ) & Engineering Registration Board (ERB).
Experience:
A minimum of 8 years' experience in heavy mechanical / Electrical equipment
Solid experience across a broad range of large mining equipment: Excavators, Dump Trucks, Drill Rigs and other Ancillary Equipment
Experience with mechanical, hydraulic, air systems, 24vdc circuit controls and automation system, software and hardware
Strong focus on continuous improvement
Good understanding of production and maintenance priority of large scale mining equipment
Experience with work permit systems and safe work procedures to control maintenance activities and manage hazards associated with mining industry.
Ability to mentor local workforce
Very good problem solving skills
Good communication skills who gives clear, concise instructions
Operational Requirements:
Standby work required
Overtime when necessary
Exposure to dust, heat and noise
PC Literacy
An understanding of the cultural and political environment
An understanding of relevant legislation, policies and procedures