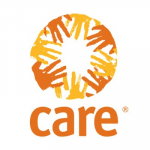 CARE Zambia an International Non-Governmental relief and development organization with various projects in Central, Copperbelt, Eastern, Muchinga, Luapula, Lusaka, Northern, North-western, and Southern provinces of Zambia, has the following vacancy available at Head Office in Lusaka;
Job Title: Technical Advisor – Health
Reports to: Sector Director – Health & Nutrition
Type of Contract: Short Term (6 months)
Job Summary
The Technical Advisor – Health will be responsible for coordinating Care International in Zambia's Covid19 response. Responsibilities include Resource Mobilization for strategic health interventions for CARE Zambia, policy level engagement and data-based influencing with a focus on equitable access to Covid19 vaccines, targeted capacity building for CARE Zambia staff and her partners, and facilitating gendered integration of Covid19 messaging across programs aiming at increased uptake of vaccination. He/she must have training in health sciences to tertiary level, have experience in conducting public health research and the ability to analyse data and communicate it effectively to different audiences. The incumbent must have experience in responding to public health emergencies as well as long-term health programming that address the needs of women, girls and young children. He/she should demonstrate professional responsibilities in relation to working and networking with Ministry of Health in Zambia and the United Nations – UN. The role is new and requires a self-starter that has capacity to deal with ambiguity and thrive in a matrix set up.
Area of delivery
Scope and expected outcomes
Policy level influencing – 60%

Set advocacy objectives, conduct stakeholder mapping, and develop an enabling stakeholder engagement plan.
Conduct assessments and consultations that generate evidence that enables policy makers to strengthen service delivery in the last mile.
Establish and/or participate in strategic networks that enable a united voice among key stakeholders.
On need basis, develop and/or adapt advocacy messages and systematically disseminate relevant advocacy messages.
Participate on the relevant CARE-wide communities of practice to share information, learn and leverage technical resources and relationships.
Competently represent CARE Zambia and, from time to time, support relevant staff (by coaching, mentoring, preparing materials, etc) so that they can represent Care competently in relevant forums.

Resource Mobilisation – 30%

With a focus on Covid19 and other strategic health interventions, conduct research and develop networks that enhance Care Zambia's access to technical and financial resources in line with the strategic Plan.
With a focus on Covid19 and other strategic health interventions, develop concept notes and/or proposals for funding. This will include collaboration with other staff in key processes (e.g. conducting assessments, development of budgets and M&E plans to submit with proposals) as well as supporting sector teams to integrate Covid19 and cross-cutting issues into project design and budgets.

Capacity Building for staff and partners – 10%

With a focus on Covid19 response, Conduct capacity needs assessments among CARE Zambia staff and partners and implement activities that address prioritized needs.
With a focus on Covid19 response, conduct gaps analysis on existing programs and support program team to develop strategies and action plans to address prioritized gaps, mitigate threats and exploit key opportunities.
Qualification, Experience and Competencies:
Masters Degree in Health sciences, preferably public health and epidemiology.
Bachelors Degree in other fields, accompanied by experience in similar roles.
Skills in social research and health communication.
At least 5 years' experience in advocacy in similar role or senior management and responsibilities.
Knowledge of the strategic priorities and programs of the Government of Zambia as well as that of her development partners.
Practical skills in developing and communicating Advocacy messages.
Strong work ethic, able to lead by example and demand accountability from others.
Collaborative and able to thrive in a matrix structure
Ability to use online collaboration tools (e.g. Zoom, Google Meet, Teams, Office 365) and MS Office (notably, PowerPoint, word and excel).
Contacts/Key Relationships
This role is expected to establish and maintain open, professional, and cordial relations with the COs internal and external customers. These include and not limited to.
Internal
Key internal Collaboration include; Knowledge Management, M & E, project managers, technical leads, sector directors
External
Current donors, potential donors, Government Ministry departments and agencies (MDAs), other INGOs similar to Care, Local NGOs/CSOs, private sector, communities
Suitably qualified and interested members of the public are invited to apply. Application letters accompanied by detailed CVs and daytime contact numbers should be sent to: [email protected].
Closing Date: 27th August, 2021
CARE is an Equal Opportunity Employer promoting gender, equity, and diversity. Female candidates are strongly encouraged to apply.