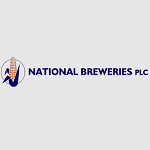 National Breweries Plc is Zambia's leading producer and distributor of Traditional African Beer. Our affiliation to Delta Beverages gives our employees a sense of pride and that of belonging to one of the biggest international brewing companies in the world. The Company offers opportunities for all to learn develop and grow, whilst offering challenging career opportunities for lateral or vertical advancement.
We are therefore inviting applications to fill the following vacant position:
Location: Lusaka
Position: Team Leader – Packaging
Duration: Six Months Contract
Reporting to the Production Manager, the successful candidates will be accountable for the following:
Ensuring that damages do not exceed set margins.
In accordance with demand and availability of crates, re-organising shifts to suit the situation, sorting out crates and making sure that broken and dirty ones are not used.
Producing weekly variance reports for cartons and packed beer.
Implementing the brewing/packaging plan and making sure there is space availability.
Ensuring that the machine cleanliness and hygiene standards are maintained to avoid product contamination.
Monitoring the packaging processes to ensure correct procedures are followed to minimise product loss during packaging.
Handing over beer to the dispatch clerk in accordance with procedures.
Maintaining and ensuring adherence to all health and safety requirements and standards within the packaging hall.
Maintaining an environment within packaging that fosters equal and fair employment practices and discipline to ensure a harmonious working environment.
The job is particularly suitable for candidates who meet the following minimum requirements and possess the following attributes.
Grade 12 Certificate
Diploma in Production Management or Science related fields
Good interpersonal skills
Creative thinker and team player
Effective communicator
Sober minded, hardworking and problem-solving skills
Submission Of Applications
Interested persons should forward their applications, curriculum vitae and copies of their qualifications not later than Friday 24th December 2021 to [email protected].
The Human Resources Specialist
National Breweries Plc
Sheki Sheki Road
P.O. Box 35135
Lusaka